Home-field advantage in football. It used to be commonly assumed to be 3 points for almost every single NFL stadium for linemakers and sharp bettors alike. But like many things, times change.
This change is measurable. Since the early 1990s, the average betting line set by linemakers that home teams are favored by has decreased. And the average margin of victory of home teams has similarly decreased.
On the recent Wharton Moneyball radio show, they discussed college football home-field advantage, and how it has been declining, with a sharp decline visible near the in the very early 2000s.
There are many reasons why college football would see a decline, but the fact is, most sports are witnessing some degree of declining home-field advantage.
The question is why? There isn't just one answer, but we'll segregate between societal, off-field and on-field reasons.
Societal reasons home-field advantage may be decreasing
In years past, going to the game was a big deal. Fans were lucky to be able to go to a game. What else was there to do? With local TV markets blocking out competing games, you either watch one game live in person or watch that same one game at home. The options were just the local game.
But times have changed, technology has improved, and there are a multitude of reasons why many diehard, passionate fans – the most boisterous at games – simply don't have as much incentive to go to games.
1. The rise of cheap flat-screen TVs
The cost to produce and the price to buy flat-screen TVs has dropped precipitously since the early 2000s.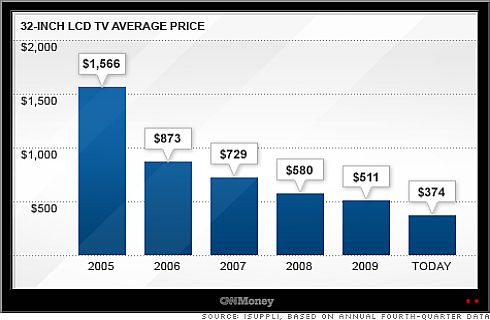 In fact, of the goods that have become most affordable over the last 20 years, televisions are the good that has decreased the most.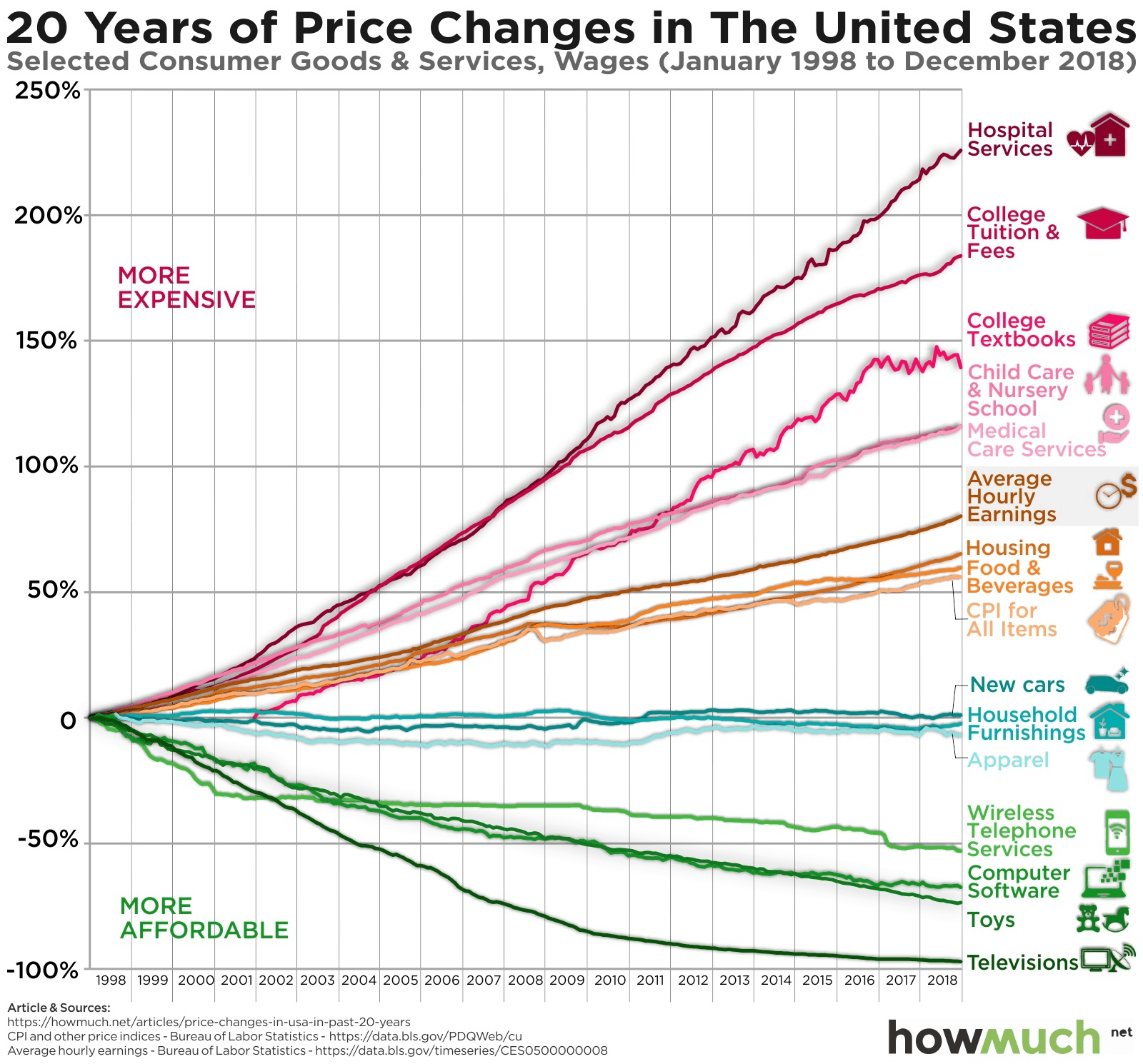 2. The spread of HDTV sports programming
As televisions have become cheaper, more television providers are providing HD sports content. Watching sports in high definition is substantially more enjoyable than standard definition and households have responded. Even looking at a study which was done in 2014 shows that while less than 10 percent had an HDTV in 2004, nearly 80 percent had an HDTV just ten years later.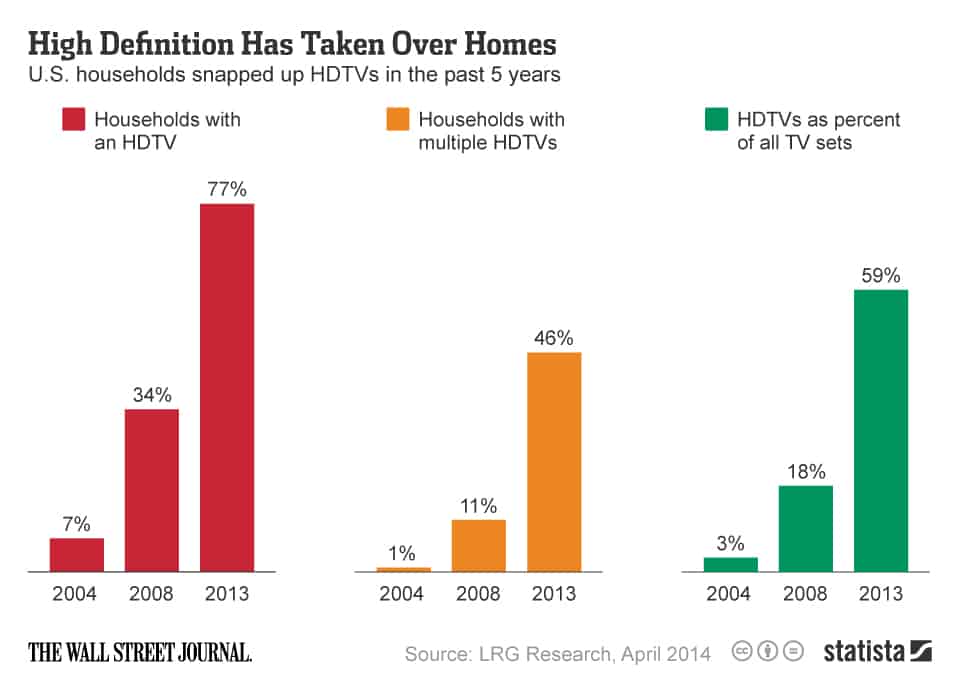 Coupling #1 and #2, the home viewing experience for football games has become substantially more enjoyable since the early 2000s.
3. The infiltration of fantasy football
Fantasy sports have taken off considerably. According to the Fantasy Sports Trade Association, we hit 10M fantasy players by 2000, but those numbers were still low in the early 2000s. They began to explode soon thereafter.
Fans have become conditioned to not just care about their local team, but to care about individual players around the league. And it's far easier to keep track of that action in real-time when you're not stuck at a stadium, at times with poor internet reception.
As a result, there is far less incentive to go to watch YOUR CITY's team, and far more reason to care about YOUR FANTASY team, and that caring is best accomplished away from an NFL stadium. At best, even if these fans make their way to the stadium, they are far more likely to be distracted with their fantasy teams on their mobile devices than they were years ago.
4. Availability of high-speed internet, more affordable computers and eventually, better mobile devices
It seems like long ago that we were dialing into a modem to connect to the internet, but those days were actually in the 1990s. It wasn't until the late 1990s and early 2000s that high-speed internet became in vogue and widely available.
With cheaper computers (see graphic above) and high-speed internet, the experience of being at home, close to great HDTV sports programming and intimately connected to the internet and fantasy leagues became highly desirable.
Many of the most passionate, die-hard NFL fans have opted against devoting the majority of their entire day to watching one game live on site. Instead, they are watching from home or from gatherings at sports bars or parties, seeing many games at once with better clarity, better viewing angles, in a better setting and with a closer connection to their online fantasy leagues.
Off-Field reasons home-field advantage may be decreasing
While off-field reasons are compelling, the majority of the real decline in home field advantage likely is the result of on-field adjustments.
1. Travel is easier
Commuting to road games has never been easier. Chartered jets coupled with more intelligent meal sourcing en route has made life a breeze for players. In the '80s and '90s, it wasn't close to as good as players have it today. Reducing the travel time and increasing the scientific study into arrival dates and times is making it easier on the players' bodies than ever before.
2. Improved medical care, sports science, and nutrition
NFL teams are working with sports scientists and injury prevention companies. They're planning out meals. They're reducing wear-and-tear and improving rest cycles. Player bodies are being groomed and treated much better now than decades ago, and as such, they are more ready for the road than ever before.
3. Increased player salaries
Decades ago, before the TV rights to the NFL games were as lucrative as they were and teams were worth far less, players were paid far less. Road trips were viewed as perks in some situations – being able to go out with your teammates on the town, party and enjoy what host cities had to offer.
Now, players make much more and are not nearly as subject to those temptations. They are more likely to view their 8 road games as business trips than they were decades ago.
4. Better technology
Teams are able to accomplish more in less time than ever before. Particularly from a scouting and game plan preparation perspective. When video technology was worse, preparing for opponents took longer. And when that preparation was shortened by longer commuting times, it became more detrimental for the road team. Now, teams can accomplish more, quicker. And their ability to do more in the 11th hour, from the road, is also improved due to technology.
On-Field reasons home-field advantage may be decreasing
1. Teams are more accustomed to the crowd noise
If it's not the travel itself, the biggest edge home-field advantage brings is crowd noise. And while some stadiums are still loud, their road opponents have learned better strategies with dealing with crowd noise.
Over the years, different types of snap counts have been introduced to deal with crowd noise, and the teams have been able to determine which method works best for them.
Teams also have the sophistication now to practice against crowd noise, so they can further improve their ability to execute in front of a loud road crowd.
We also now have transmitter communication from the coach to the quarterback. Things weren't always this way for road teams, and while the rules allowed for radio communication beginning in 1994, we've come a long way with relaying plays from play-caller to the offense:
To call a play in the NFL, remember when:

1. OCs thought of play
2. OCs told play to a sub off the field
3. Sub ran onto the field
4. Player from last play ran off the field
5. Sub told QB play in the huddle
6. QB relayed play to the offense

This was still happening in the 90s!

— Warren Sharp (@SharpFootball) August 15, 2019
Combining all these factors, road teams have become much more equipped to perform in front of loud crowds.
2. More parity
Top to bottom, there is more parity in the NFL than ever before. This is probably the single biggest factor in why home-field advantage in college football has decreased tremendously. But it has an impact in the NFL as well.
3. Players are less intimidated by road opponents
Years ago, we used to not know as much about players. We didn't have Twitter and Instagram. Players couldn't become as familiar with opponents as they are today. Think of the mystique of the 1985 Bears defense, for example. And how many players feared them. That just doesn't happen today.
Players are less intimidated. They know so much more about their opponents. They see the charity efforts and good nature of these guys off the field. It may be a very small factor, but being less intimidated by your host is helpful for a road team.
4. More neutral officiating
Historically, there was little record-keeping of penalties called, type of infraction, and the referee who threw the flag. Now, we have analytics and metrics across the entire crew of officals. The NFL has spent time and money on increasing fairness through closer monitoring of officials.  This clearly would have an impact on home-field advantage. With less TV coverage in the past and less oversight, officials may have been more inclined to side with the screaming home crowd. But with every decision being graded, and potentially leading to termination, officials are far more likely to try to make the "right" call as opposed to the "easy" call.