Free NFL TEAM chapter of Warren's book: 2021 Football Preview
Enter your email address and immediately receive a free team chapter (Dallas Cowboys) from Warren's new book before it's released.
** 5-Time AMAZON BESTSELLER in FOOTBALL & GAMBLING Categories **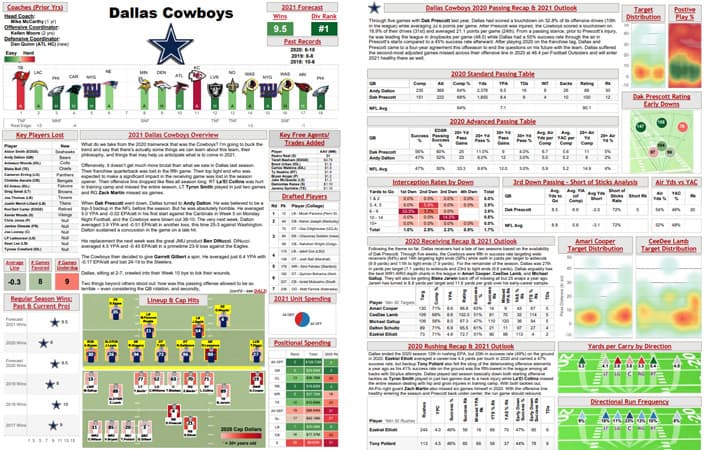 The '2021 Football Preview' includes stunning visualizations, including new heat maps, are built with the reader in mind.  Innovative, next level thought process abounds in every team chapter and article.
This book shares insights into the players, coaches, teams and philosophies with one goal in mind: to get you prepared for the 2021 NFL season by delivering the smartest information in the fastest, most direct way possible for optimal reviewing and retention. Including:
Team Chapters previews are in-depth, data driven & full of actionable info
Fantasy Football player profiles, predictions and ranks
Vegas Odds forecast team wins, division rankings, lines for all 2021 games
Coaching strategic advice for teams, play calling analysis & team tendencies
Front Office Analysis positional spending, roster construction & cap analysis
NEW for 2021: Reasons to bet over/under win totals & analysis of futures betting market
NEW for 2021: Deep dive into impact of every team's rookie draft class
NEW for 2021: Ranking of every positional unit on every team with analysis