Welcome to Sharp Football Analysis' 'Free Week' — where anyone can get access to Warren Sharp's betting recommendations and our premium fantasy football content without having to purchase a betting or fantasy package.
What is Free Week?
During Week 11 of the NFL season (Nov 16 – 22), all betting recommendations from Warren Sharp will be 100% free.
This includes Sides & Totals. On average, Warren releases 4-8 picks each week.
You'll also get free-access to all our premium Fantasy Football content on-site that is normally behind a paywall.
How do I access the free picks?
Picks will be released two ways: via Twitter and via Email. We recommend signing up for both methods to ensure you're covered.
FIRST WAY, VIA EMAIL:
Enter your email address in the form below.
As picks are released, you'll receive an email with the betting recommendation in addition to a linked article with detailed write-ups.
After Free Week concludes, you'll receive an email with a FREE download link for Warren's 350-page full-color book: 2020 Football Preview (normally $29.99).
You may also receive weekly emails containing our best free content of the week and future coupon codes for discounted betting packages into the postseason.
SECOND WAY, VIA TWITTER: 
Follow our site Twitter account: @SharpFBAnlaysis
Beginning Monday morning (Nov 16), the account will go private but we'll be approving new followers as they come in
Betting recommendations will be tweeted directly from this account as they are released
We highly suggest turning on tweet notifications for @SharpFBAnalysis to ensure you don't miss an opportunity. Warren's recommendations tend to move lines within minutes of a pick being released.
To turn on notifications: make sure you're following the account then click the bell icon at the top of the profile. If you're on mobile, select "All Tweets" in the menu that appears.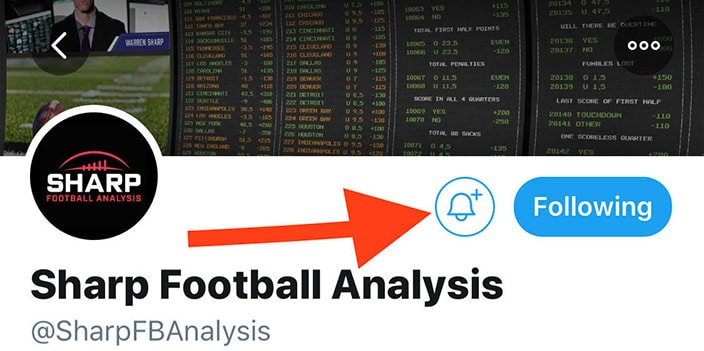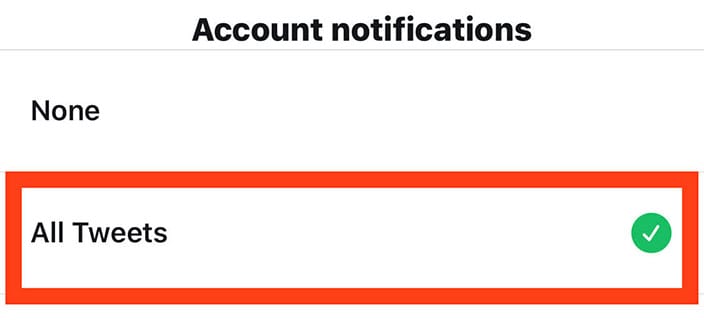 Will Fantasy Football content also be free?
YES! During the regular season, the majority of our fantasy football content on-site, compiled by fantasy expert Rich Hribar, is behind a member paywall.
For Week 11 (Nov 16-22), those 20+ premium articles will be unlocked for anyone to read. This includes:
"The Worksheet": one of the fantasy industry's most-read early week articles, , it provides unique statistics and expectations on every player for every game.
Weekly Positional Rankings: looking at all positions, every week, to help you field the best line-up possible.
Waiver Wire analysis: weekly waiver coverage, detailing potential targets to bolster your team.
DFS Content: Pricing vs Ranks, Best Weekly Stacks, Showdown Slate (player & strategy analysis for every primetime game – Thursday night, SNF & MNF).
Why are we doing this?
We believe Sharp Football has the strongest offering of early-week, actionable and winning betting and fantasy analysis in the industry.
We release betting recommendations for the coming week starting Monday and complete in-depth fantasy analysis on every single game by Tuesday afternoon. We want you to experience the value we provide in both betting and fantasy that help shape the market's perception of each NFL slate.
Warren Sharp is one of the brightest minds in the sports betting space and his lifetime betting record stands for itself.
Every year, he picks one week to give everything away for free so that you can experience the type of service his premium members receive throughout the NFL season.
2020 NFL season to date, Warren's betting recommendations are as follows:
29-12 (71%) on all totals
19-5 (79%) on computer totals
44-28 (61%) on all betting recommendations