NFL free agency is officially here. As deals roll in, we'll be breaking them down here as this page will be updated with analysis for all the major moves. There won't be any grades here, but you'll get some context as to why deals were made and why they do or don't make sense.
Keep checking back as deals continue to come through and don't miss Rich Hribar's fantasy fallout posts elsewhere on the site, which dive into the fantasy implications of these moves.

Cam Newton To The Patriots Is A Sensible Steal
Reported deal: One-year, up to $7.5 million
Cam Newton and the New England Patriots always made sense together. This late in June, it was one of the few places Newton would be able to grab a starting job and the Patriots, despite their public affection, couldn't go into the season with Jarrett Stidham at quarterback.
In terms of on-field play, Newton lasted this long in free agency because of injury issues that plagued him over the past few seasons. There was a shoulder injury that sapped any effectiveness in his deep ball in 2018 and a mistreated foot injury that forced the quarterback to change his mechanics and never look comfortable in the few games he played in 2019.
By all accounts, Newton is recovered and healthy and that's potentially great news for all involved. The contract is such that incentives will bump it up to $7.5 million if all are reached and if that's the case, Newton had a pretty great season. All of that money won't count on New England's 2020 cap, either. Most incentives will go to the 2021 cap when the Patriots are likely to have more freed up cap space (pending what the cap looks like next season).
Rich Hribar broke down the fantasy football impact of Newton signing with the Patriots
We haven't seen a completely healthy Newton in some time, but even the quarterback on the field during the 2018 season was quite effective. Take a look at Newton's completion percentage by depth from the 2018 season and you can see where the shoulder injury impacted his play:
It's a steep decline once the ball traveled 20 yards, but Newton was effective in the short and intermediate areas. On throws from 1-19 yards beyond the line of scrimmage, Newton was sixth in yards per attempt (8.2) among 38 quarterbacks with at least 100 attempts, per SIS. He was 14th in completion percentage and 15th in on-target percentage on those throws and while those ranking aren't as high, they show there was a process in finding open receivers that could create bigger gains on the throws that were completed. He was 15th in EPA on those attempts and 10th in positive play rate (rate of positive EPA plays).
On those deep passes, Newton didn't always know where the ball was going to go (there are many attempts on film that fly well beyond the intended target), but there were still flashes of a quarterback who could make plays happen. The biggest issues came when Newton needed to put arc on his passes, but could still make throws on a line. Take the below play from Week 14 (Newton's second to last game of the season) against the Cleveland Browns. Newton was able to step up in the pocket and fire a strike 25 yards down the field to Curtis Samuel. 
New England doesn't need to Newton to be the 2015 MVP version of himself again to even be an upgrade on what happened at quarterback last season. Here's Newton's full 2018 season compared to Tom Brady's 2019:
If Newton can get back some downfield effectiveness while keeping his ability in the short to intermediate range, the Patriots will have a plus asset at quarterback. The offensive weapons aren't great in New England, but Newton has worked with a poor supporting cast before. This might also be the best offensive line Newton has played behind.
There's no guarantee this will be a success but the price and potential quality of the player make this a perfect gamble for a team that has continually been rewarded for taking these types of shots.
No One Wins The Rams/Texans Brandin Cooks Trade
Reported deal: HOU gets Brandin Cooks, 2022 fourth-round pick, LAR gets 57th pick in 2020 NFL Draft
Bill O'Brien was at it again. The Texans, in a quest to fill a self-created hole at wide receiver, traded for Rams wideout Brandin Cooks and his $8 million salary for the 2020 season. To acquire Cooks, the Texans sent a second-round pick, which basically cancels out the pick Houston received from the Cardinals in the DeAndre Hopkins trade. Now instead of Hopkins, the Texans will spend $25.3 million on the 2020 cap for Cooks, Randall Cobb, and David Johnson.
During O'Brien's short tenure as the master shot-caller in the Texans' organization, there has been a clear lack of understanding of draft capital, positional value, and cap space. Pick-for-veteran trades can work when the pick is used for a quality of player that could not be acquired with the pick in question. That's not the case when two first-round picks are sent for Laremy Tunsil and not the case with a second-round pick for Cooks in a loaded wide receiver draft.
Obviously this still makes the Texans worse than they were in 2019 but it does make them an interesting experiment for the potential look of the passing offense. During the 2019 season, Hopkins's passing map started to morph into something that would more closely resemble a Houston Rockets shot chart with attempts in the paint and from beyond the three-point line with limited mid-range jumpers. Last season, Watson increased his percentage of throws within 10 yards of the line of scrimmage and beyond 20 yards while the intermediate rate decreased. With a receiving corps of Cooks, Will Fuller, and Kenny Stills to go deep and Cobb to run those shorter routes from the slot, this strategy could be turned up even more in 2020.
Rich Hribar broke down the full fantasy implications of the Texans trading for Brandin Cooks
The Rams also don't come out of this trade unscathed by previously questionable decisions. The Rams have been aggressive acquiring and paying players, which had left them heading into 2020 with limited cap space and draft capital after more than a few of those moves did not pan out. Gurley and Cooks were both extended before such a move was necessary and the Rams were left trying to get out of both of those deals this offseason. The Rams were so desperate to get out of the Cooks deal and clear 2021 cap space, they will take a $21.8 million dead cap hit in 2020 which is the highest dead money hit for a single player, per Jason Fitzgerald of Over The Cap.
Now with the 57th pick, the Rams have two second-round picks (after parting with the 2020 first-round pick for Jalen Ramsey) that can be used to help a now aging offensive line that was the team's biggest strength a season ago.
Without Cooks, the Rams will likely continue to rise in the use of 12 personnel use from the end of last season. After being almost exclusively a 3-WR offense in Sean McVay's first two seasons, the Rams used more two-tight end sets in 2019 and finished the season 10th in passing EPA from 12 personnel in 2019.
Redskins Take Shot On Ronald Darby (and so will Washington's opponents)
Reported deal: One year/$4 million
Last season, Josh Norman was statistically one of the league's worst cornerbacks. Of 145 corners with at least 100 coverage snaps, Norman ranked 141st in Adjusted Yards allowed per coverage snap. Norman was released earlier in the offseason and to replace him, Washington signed one of the few corners who was worse. Ronald Darby ranked 143rd among that group.
Among 145 corners with 100+ coverage snaps in 2019, these are corners 141-145 by AYa/CS pic.twitter.com/FEPtgtkHck

— Dan Pizzuta (@DanPizzuta) March 29, 2020

All of this comes with the caveat of cornerback metrics having high variance from year-to-year. It's easy to see the allure of Darby, a 2015 second-round pick who just turned 26 years old in January. But Darby has yet to play 16 games in a season and has repeatedly struggled in coverage, especially on double moves, between stints with the Bills and Eagles.
Washington isn't paying a lot for Darby, just $4 million, but could be better ways to spend that money. It might look like there is a need for a corner after the release of Norman and the trade of Quinton Dunbar but with the signing of Kendall Fuller, along with roster incumbents Jimmy Moreland and Fabian Moreau, Washington had three average to above-average starters in the secondary. The signing of Fuller likely pushes down the playing time for at least one of them — though Fuller could play some safety as he did toward the end of the season and playoff run with Kansas City.
Xavier Rhodes Lands with the Colts
Reported deal: One year/$5 million
Earlier in the week, the Colts released Pierre Desir and they replaced him with one of the few cornerbacks who performed worse last season, Xavier Rhodes. 2019 was a rough one for Rhodes, who was consistently lost in coverage. Among 59 cornerbacks with at least 400 coverage snaps, Rhodes ranked 55th in Adjusted Yards allowed per coverage snap. Rhodes also allowed the highest completion percentage of that group of backs at 76.5%. The next worse rate was 67.5%.
Rhodes will slide in opposite of second-year Rock Ya-Sin, who also allowed a high rate of completions but fought through and improved throughout the year to finish just barely below average in Adjusted Yards Allowed per coverage snap (32nd in that group of 59). Indianapolis's cornerback room also includes Kenny Moore, who was the best performing corner on the roster last season, and 2019 fifth-round pick Marvel Tell, who struggled but showed flashes as an uber-athletic rookie. 
The good news is unless Rhodes has completely lost it, it will be hard for him to repeat last year's poor play. But it's also not very likely there is a lot of above-average play left in there even if cornerback metrics can fluctuate wildly from year to year.
Nickell Robey-Coleman Gives The Eagles A High-Quality Slot Corner
Reported deal: One year/up to $1.3 million
There's a big disconnect between how teams value Nickell Robey-Coleman and the level of play he's reached on the field. Robey-Coleman was cut by the Rams despite counting for just over $4 million on the salary cap for 2020. Free to sign with any team (and without factoring into the compensatory pick formula), he signed for just a one year deal with $1 million guaranteed.
Last season, Robey-Coleman finished eighth in Adjusted Yards allowed per coverage snap among 58 cornerbacks with at least 400 snaps in coverage. He also deterred targets from coming his way with the second-lowest target per coverage snap rate in that group. This wasn't a one-year blip, either. Robey-Coleman has been one of the league's better slot defenders for most of his career, especially since his move to the Rams.
The addition is another big add for an Eagles secondary that was one of the worst units in the league last season and was consistently gouged for big plays. Robey-Coleman sticks almost exclusively in the slot but the Eagles were among the most defensive back heavy teams in the league last season. Philadelphia used a nickel package 48% of the time and Dime+ on an additional 26%. Only five teams used a base look (without a slot corner) on a lower percentage than the Eagles in 2019. There is still a question for the second outside corner in Philadelphia but with Robey-Coleman and Darius Slay, that's not nearly as pressing of a need as it was last week.
Bengals Keep Adding To Defense With Vonn Bell 
Reported deal: Three years/$18 million 
The Bengals continue to restructure their defense on a wild change of aggressiveness in the offseason. Vonn Bell was added to a group of free agent signing that includes D.J. Reader, Trae Waynes, Mackensie Alexander, and Josh Bynes.
Bell is a safety who can struggle when forced into man coverage, but he has mostly been kept away from those responsibilities by playing deep in a two-high look or down in the box.
Vonn Bell's location heat map pic.twitter.com/HpQxf59Ovi

— Bill Barnwell (@billbarnwell) March 20, 2020
One thing Bell does extremely well for a defensive back is blitz. Bell was first in pressure rate among 28 safeties with at least 20 pass rushes last season at 41.4%, per SIS.
With Bell in the fold, Cincinnati gets a boost for the back-end of a secondary that has been up-and-down with Shawn Williams and Jessie Bates. The Bengals used Dime+ personnel on 20% of defensive snaps last season, the 10th-highest rate in the league per SIS, and Bell could serve as a de facto linebacker if the Bengals continue to go in that direction.
Ndamukong Suh Returns To The Bucs
Reported deal: One year/$8 million
The Buccaneers had one of the best defensive lines in the league last season and they are now officially bringing the starting four back. Ndamukong Suh is a bigger name than his production in 2019, but he still brings pass rush upside and provides a steady presence on the interior.
Suh had an above-average Pass Rush Win Rate last per ESPN but SIS had his pressure rate ranked 23rd among 33 defensive tackles with at least 300 pass rush snaps. The standout on the interior was Vita Vea, who was 10th in Pass Rush Win Rate among defensive tackles last season. Suh is still likely to see come positive sack regression as only 17.8% of his 14 quarterback hits converted to sacks (the league average is around 43%). Vea could see that too with a 20.8% conversion rate in 2019.
Both Suh and Vea help each other by forcing the opposing offense to pick which interior defender to double-team. Defensive coordinator Todd Bowles also helps that by sending a blitz at the third-highest rate in the league, per SIS.
Suh doesn't exactly fill a need for the Bucs, and his role possibly could have been filled at a cheaper price, but this keeps one of the defenses's best units from last season, which could help keep the defensive improvement going into 2020.
Jets Replace Robby Anderson With Breshad Perriman
Reported deal: One year/$8 million with $6 million guaranteed
It didn't take the Jets long to fill the Robby Anderson role left on the roster with a one-year deal for Breshad Perriman for less than half the price. But even though Anderson and Perriman are both bunched together "deep threats," the Jets shouldn't consider this an exact one-to-one replacement.
Anderson was a better intermediate receiver and has served as a higher volume receiver throughout his career. Perriman just hit a career-high 69 targets as the No. 3 option behind Mike Evans and Chirs Godwin in Tampa Bay. Anderson's career-low 78 targets came in his rookie season.
The Jets will also have to bank on a bounce-back for Sam Darnold's deep ball, which as we mentioned in the Anderson writeup was among the worst in the league last season. Perriman did have more EPA than Anderson last season and a nearly identical positive play rate, but that can be attributed to the quality of offense each played in and the quarterback throwing the passes. 
This move also doesn't preclude the Jets from taking a wide receiver in the draft, even in the first round. With the Anderson and Perriman deals, it appears the wide receiver market was a little depressed in anticipation of the deep incoming draft class — even though the hope would be for those rookies to turn into the 2019 version of Perriman, who was just grabbed on a relatively cheap deal.
Panthers Get Intriguing Offense By Adding Robby Anderson
Reported deal: Two years/$20 million with $12 million in first year
Robby Anderson decided to join Matt Rhule and P.J. Walker in the recreation of the 2015 Temple Owls. Rhule has not just brought in familiarity for familiarity's sake. Anderson is a good wide receiver, who can be a legitimate deep threat to pair along with D.J. Moore and Curtis Samuel. Add in Christian McCaffery and the Panthers have an impressive set of skill players for Teddy Bridgewater.
Anderson isn't just a deep threat either. 38 of his 96 targets (39.6%) came between 11 and 19 yards beyond the line of scrimmage. But between a new (and bad) offense and inconsistent quarterback play even when Sam Darnold was on the field, the production wasn't always there for Anderson. On those deep balls, of 28 receivers with at least 20 targets of 20-plus air yards, Anderson had the sixth-lowest rate of catchable balls, per SIS. (Moore and Samuel were first and second.) These are now three receivers who can get down the field and while Bridgewater's rate of throwing deep has been low, he can still throw well to that area of the field. This could be a step in a more aggressive Bridgewater going forward. 
The Panthers also got a relative steal on this deal for a receiver who was rumored to be seeking somewhere in the $13-$15 million range before free agency started. 32 NFL teams should have had interest in Anderson at two/$20 million.
Carolina's roster moves have been all over the place — there appears to be a clear difference in transactions spearheaded by Rhule and those done by general manager Marty Hurney — but the 2020 offense now has some appeal to it. However, the defense needs a lot of work and stands out as the biggest need in a rebuild.
Like we said after the Bridgewater signing, it's a nice move for Carolina's future if you ignore the strange twisting path it took to get there.
Seahawks trade for Quinton Dunbar
Reported deal: SEA gets Quinton Dunbar, WAS gets 2020 fifth-round pick
Quinton Dunbar has been in search of a new contract and that search has led him to a new team. Last year, Dunbar was an above-average corner who ranked 27th among 145 cornerbacks with at least 100 pass snaps in Adjusted Yards allowed per coverage snap.
At 6'2", Dunbar has the length the Seahawks have historically targeted at the position and he should fit in well with the Seattle scheme across from Shaquill Griffin. The move could also allow players like Tre Flowers and Ugo Amadi to move around more freely in the defense.
This trade likely comes with a contract extension for Dunbar, but if his trade value was only a fifth-round pick, that deal might not get overly pricey. Considering the other options available in free agency and what could have been had on Day 3 of the draft, this is a trade well worth making for the Seahawks.
Washington now gets back the fifth they traded earlier in the day for Kyle Allen, which is better but doesn't really make the aggregate Kyle Allen for Quinton Dunbar trade look any better.
Marcus Mariota Gets Paid Better Than A Backup For Raiders
Reported deal: Two years/$17.6 million with $7.5 base salary guaranteed in first year
When it was announced Marcus Mariota would sign with the Las Vegas Raiders, there was an expectation he was brought in to be a backup who may have a chance to replace Derek Carr, performance pending. Now, with the money out on the deal, it looks like they're banking on it. 
There's not much of a mid-tier of quarterback contracts. There are proven starters paid as the $17 million-plus range, quarterbacks on their rookie deals, then backups paid maybe $5 million. Mariota stands in the high-end Case Keenum tier with essentially a one-year $7.5 million with a $10 million option in case 2020 works out. The next highest veteran quarterback is Andy Dalton at $16 million.
Mariota fits in well in the West Coast Jon Gruden system, one that got a top-six in EPA out of Carr in 2019. The question is whether that had more to do with Carr or the scheme. If Gruden is betting more on himself, he could believe he could get similar results from Mariota for a fraction of the cost. Even with Mariota's struggles at the start of the 2019 season for Tennessee, he won in the same short to intermediate areas Carr succeeded with last season.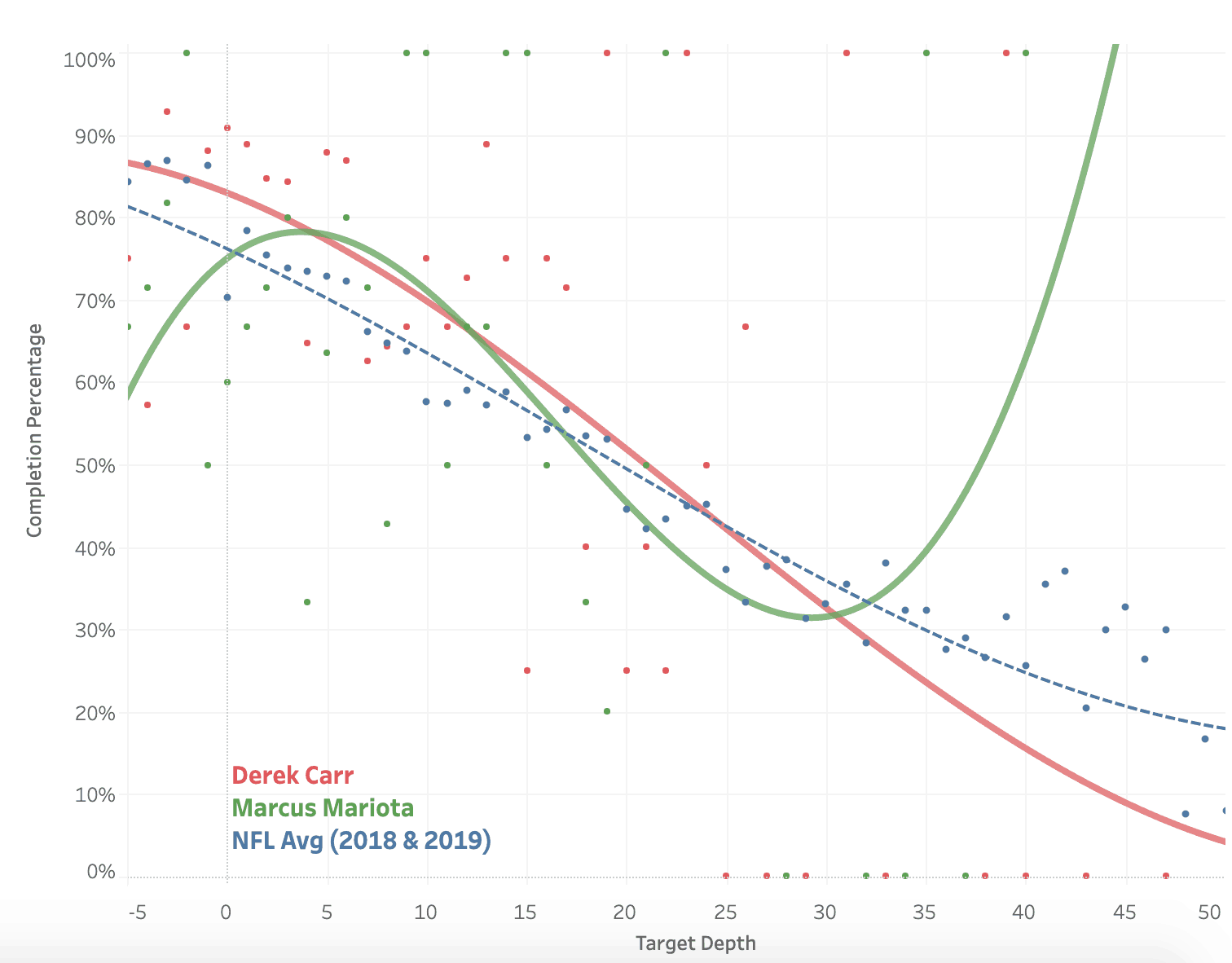 Mariota at least gives the Raiders a plausible backup plan should they choose to move on from Carr any time over the next year, something they've hinted at exploring over the past few months. 
Panthers, Redskins Bring In Familiar Backup Quarterbacks
Reported deals: CAR signed P.J. Walker
Trade: WAS gets Kyle Allen, CAR gets 2020 fifth-round pick
The Panthers started the day by signing XFL standout and former Colt P.J. Walker to compete for the No. 2/3 job behind Teddy Bridgewater. Hours later, the Panthers took one quarterback out of the equation by sending Kyle Allen to Washington in exchange for a fifth-round pick.
Both of these moves bring familiarity at quarterback in a time where that might be necessary for a potentially shortened offseason with little time for new coaches to implement new systems. Walker was a four-year starter at Temple under Panthers head coach Matt Rhule and Allen was Carolina's starter last season under Ron Rivera, now in Washington.
Neither should be expected to do more than serve as a primary backup in 2020. Walker was the Indianapolis backup behind Andrew Luck as an undrafted free agent before his stint in the XFL. Allen was one of the league's worst starters last season, around the level of the up-and-down rookie season from Dwayne Haskins depending on the metric, but at least there's more upside present with Haskins.
Maybe the biggest takeaway here is the compensation exchanged in the trade. Washington parted with a fifth-round pick for Allen, which seems high given the level of play Allen showed in 2019. Even with a familiarity premium baked in, that's an expensive price — especially given what fifth rounders have gotten back in other trades across the league. It's a good get for the Panthers, who are in the midst of a rebuild and had little need for Allen, even it was just Will Grier left as the backup behind Bridgewater. In all likelihood, though, this means Carolina will recoup more in a trade for Allen than they will whenever/however they part ways with Cam Newton, who is a better bet to be released than traded at this point.
Saints Steal Emmanuel Sanders
Reported deal: Two years/$16 million
It's been a while since the Saints had a reliable No. 2 wide receiver for Drew Brees. Over the past few seasons, it's been Michael Thomas and not much else. It's worked for New Orleans — Thomas led the league in receiving EPA and the Saints were third in passing DVOA even with five games from Teddy Bridgewater. 
Even if it was a problem that didn't need to be solved, the Saints got a solution with the signing of Emmanuel Sanders, who spent the second half of 2019 with the 49ers after a trade from the Broncos.
Sanders just turned 33 years old but is still an excellent route runner who can create separation in the short and intermediate areas where Bress has thrived over the latter stage of his career. He also has inside-outside versatility that will allow the Saints to mix and match where receivers line up. Sanders never had consistent production in San Francisco's low-volume passing game, but he exploded with a 7-112-1 game in his 49ers debut against the Cardinals and his best game was a 7-157-1 line in a shootout with the Saints in the Superdome.
The Saints relied heavily on the likes of Tre'Quan Smith and Ted Ginn last season in two-receiver sets. Now Smith can be a good third option as a deep threat while Sanders can be the one to take a little off Michael Thomas's plate. At $8 million per year, Sanders fits in around the Albert Wilson/Marquise Lee/Julian Edelman payment tier. There is plenty of room for surplus value in this deal and Sanders doesn't have to anywhere near a superstar to provide it. 
 Chris Wormley traded from Ravens to Steelers
Reported deal: PIT gets Chris Wormley and 2021 seventh-round pick, BAL gets 2021 fifth-round pick
In a rare intradivision trade and a rarer transaction between rivals, the Ravens sent defensive tackle Chris Wormley to the Steelers. Even after the loss of Michael Pierce, the additions of Calais Campbell and Michael Brockers, along with the presence of Brandon Williams, left little space for Wormley, a 2017 third-round pick, in Baltimore's interior rotation. With the trade, the Ravens open up a roster spot and get an upgrade on a draft pick that has more value in the fifth than the seventh, even if it doesn't come until 2021.
The Steelers needed to fill a hole at defensive tackle after losing Javon Hargrave to the Eagles. With the move, Pittsburgh goes from a top-tier pass-rushing tackle to one who has been up and down in that area. Wormley was productive in a limited sample his rookie season and had an 8.2% pressure rate on 202 pass rush snaps in 2018, per SIS. That dropped to 4% in 2019 on 221 pass rushes, though he did triple his quarterback hits from two to six.
Pittsburgh basically gets a one-year flier on a decent player who can fill an immediate need.
Melvin Gordon Decided on Denver
Reported deal: Two years/$16 million with $13.5 million guaranteed
Melvin Gordon held out the beginning of the 2019 season and ended up not getting as much money as the Chargers had initially offered him last offseason. When Gordon returned to the field, he was outplayed by Austin Ekeler before he hit free agency. But still, Gordon did ok with this deal, which still pays him like a top running back at $8 million per year. It was also reported he turned down a bigger offer elsewhere to sign with the Broncos and face the Chargers twice per season.
This doesn't make much sense for the Broncos, though, who were a respectable enough 19th in rushing DVOA last season. They also did that with little investment at the position with a split between 2018 undrafted free agent Phillip Lindsay and 2018 third-round pick Royce Freeman. Lindsay still put up 1,000 rushing yards despite little production from the passing game to open things up for the run.
Rich Hribar broke down what Gordon's signing could mean for the Denver backfield in fantasy
If there is one way to frame this as a need for Denver it's that Lindsay might not have taken enough advantage of what the offensive line game him last season. Per Football Outsiders, the Broncos were 10th in Adjusted Line Yards (basically what the offensive line is responsible for) but just 17th in second-level yards and 23rd in open field yards, which the back is more responsible for.
There's the question, though, if Gordon is the back to fix that after his explosiveness was down in 2019 or if Denver needed to pay $13.5 million guaranteed to fix it. Gordon gives more receiving upside than Lindsay but among 20 running backs with at least 20 targets last season, Gordon was 16th in EPA, which was negative and below Royce Freeman. This is a fairly big investment for the Broncos without a clear upgrade on what they already had at the position.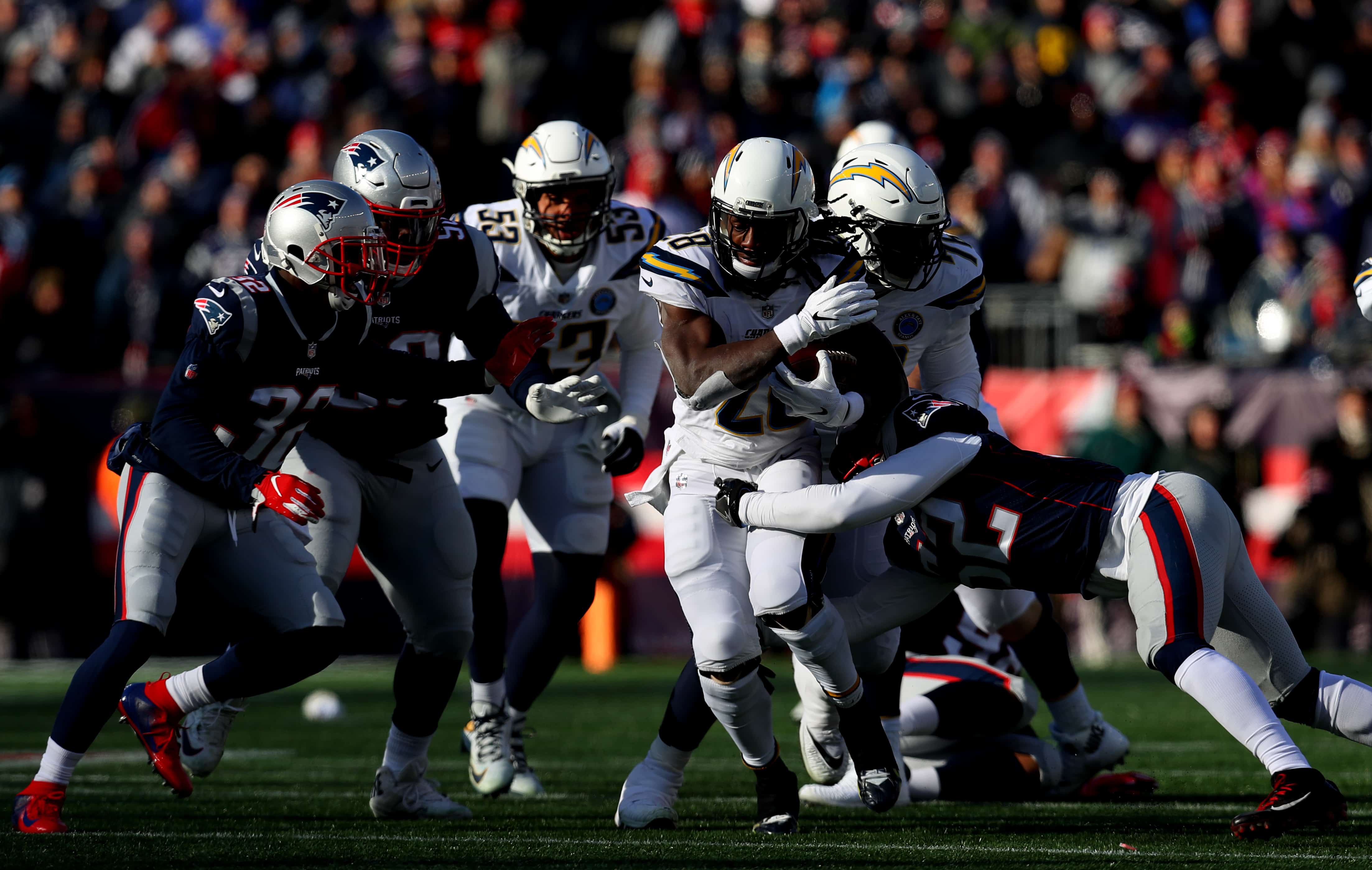 Browns Add To Secondary With Kevin Johnson
Reported deal: One year/$3.5 million
Last season, the Browns finished the season 22nd in defensive DVOA, but it wasn't the fault of the pass defense which ranked 17th (the run defense was 30th). The pass defense was already likely to improve with more experience from Denzel Ward and Greedy Williams at cornerback, a position that typically sees two to three years needed for development.
To aid in that development, the Browns signed Kevin Johnson, a 2015 first-round pick, who spent 2019 with the Buffalo Bills and can play both outside and in the slot. Johnson was a solid corner in coverage last season, though he only played slightly over 200 coverage snaps. Still, he finished the season with five passes defensed and an above-average rate in Adjusted Yards allowed per coverage despite being targeted often while opposing offenses were avoiding Tre'Davious White.
Eric Ebron Is A Relatively Low-Cost Option For The Steelers
Reported deal: Two years/$12 million
There continues to be a fascination surrounding Eric Ebron, an athletic former first-round pick who will turn 27 years old in April. Outside of a touchdown-heavy 2018 when he scored 13 times, Ebron hasn't lived up to that first-round billing.
Ebron is mostly fine and can offer red zone upside, which is a place the Steelers could use an upgrade. Vance McDonald never really lived up to his billing as a receiving tight end, so Pittsburgh is taking a bet on a younger player with a little more production. The two-year deal isn't a significant investment and is worth the low cost considering the incoming tight end draft class and the price for some other tight ends on the free agent market (looking at you, Chicago Bears and Jimmy Graham).
Tom Brady in Tampa Bay, Finally Official
Reported deal: Two years/$50 million, fully guaranteed
We've known Tom Brady was going to be a Buccaneer for a few days but the contract details were finally revealed as the move was made official. Brady received two years and a fully guaranteed $50 million with incentives that can raise those numbers. It also prohibits any trades or a tag at the end of the deal. Like the Drew Brees contract with the Saints, this is a slight discount from the top of the quarterback market at just $25 million per year.
Of course, at 43 years old any guaranteed money could be a risk, especially when considering the Patriots did not want to guarantee anything to Brady past the 2019 season when they tried to negotiate a deal last offseason, which led his "contract extension" last season to be little more than creative accounting. We've seen in that past when older quarterbacks dropoff, it's typically a cliff and not a slow erosion of skill. 
The question, of course, now remains how Brady will fit in Tampa Bay under the notoriously aggressive Bruce Arians. The fit might not be as complicated as some make it seem. Last season, Brady still had the 10th most attempts of at least 20 air yards, per Sports Info Solutions, though his 61 throws were nowhere near Jamies Winston's 102. To be fair to Brady, no one else was really close to Winston, either. Aaron Rodgers had the second-most deep throws during the regular season and was still 14 behind Winston. Dak Prescott was third and 15 behind Rodgers.
Brady won't have an issue fitting a more downfield offense — and Arians is likely to install more short throws to accommodate Brady's strengths but that shouldn't really be the important issue. The question should be whether Brady is an upgrade over Winston in general.
Rich Hribar broke down the fantasy fallout from Tom Brady in Tampa Bay
Even with Winston's interceptions, he still had a surplus of positive value because of the big plays and touchdowns that came with his aggressive approach. Last season Winston was 17th in EPA among 42 quarterbacks with at least 100 pass attempts while Brady was 21st. That wasn't just a volume difference. 48.1% of Winston's passing attempts produced positive EPA last season, opposed to 44.1% for Brady.
A difference in skill position talent definitely plays a role, but Winston also had a higher on-target percentage on throws from 11-19 yards and on throws 20 or more yards down the field. Part of Brady's decline last season came from a lack of trust in his receivers, which could improve his effectiveness and accuracy trusting the receivers will be in the right place. Mike Evans and Chris Godwin can win in multiple areas of the field and would be a massive upgrade over what Brady worked with during the 2019 season.
A decrease in turnovers should help a defense that was already fifth in DVOA but finished 29th in points allowed per game, thanks in part to league-worst starting field position. 
Brady isn't guaranteed to be a statistical upgrade on Winston but the way in which he impacts the game is likely to make up for the value lost on bigger plays. This marriage is going to be a massive change for both sides but they each stand to benefit from what the other brings to the table.
Todd Gurley Goes Home To Atlanta
Reported deal: One year/$5 million
Todd Gurley's release by the Rams teetered between surprising and inevitable. Because of how the Rams structured Gurley extension, over $10 million in future money was going to be guaranteed at 4pm on Thursday. With a $7.55 million 2020 roster bonus already guaranteed in 2019, the Rams couldn't risk guaranteeing more money to a running back with an arthritic knee whose production had fallen over the past year and a half. The Rams tried to trade him before the guarantee trigger date, but it appears we found some contracts are untradeable.
Gurley's time as a free agent didn't last long as he signed a one-year deal with the Falcons for a return to Georgia. It's a deal that makes a lot of sense for Atlanta, a team missing much of its returning rushing production after releasing Devonta Freeman, another victim of an ill-advised long-term running back deal.
The problem with Gurley was never about his actual production, but about how much that was influenced by the scheme and offensive line and then compared to the salary he was set to make. That won't be an issue for Atlanta, who will pay just $5 million for Gurley in 2020. With improvement from a healthy offensive line, the Falcons could be in a position to open more holes for Gurley than Freeman (or Gurley) had in 2020.
Rich Hribar covered all the angles for Gurley's fantasy impact on the Falcons and Rams
Still, Gurley's wake left in Los Angeles will probably have a bigger 2020 impact than what he brings to Atlanta. The Rams designated Gurley as a post-June 1 cut, which breaks his dead cap hit up over the next two seasons. Per Over The Cap, Gurley will still count for $11.75 million on the Rams' cap in 2020 and $8.4 million in 2021. That $8.4 million figure is currently slated to be the fifth-highest cap hit for a running back in 2021.
To replace Gurley, the Rams will likely turn to last year's third-round pick Darrell Henderson, who had an uneven rookie season. The hope there is a better second season and an improvement along that offensive line, as well as another year of Sean McVay adjustments, will be able to boost a rushing offense that ranked 21st in DVOA last season.
Eagles Trade For Darius Slay
Reported deal: PHI gets Darius Slay, DET gets 2020 third- and fifth-round picks and after trade Slay received three years/$50 million with $30 million guaranteed from the Eagles
It was only a matter of time before the Eagles would be dipping into the cornerback trade market after the top tier free agent corners like Byron Jones and James Bradberry signed elsewhere. Going into the season with Rasul Douglas and Avonte Maddox wasn't going to get it done for a contender. Philadelphia took advantage of Detroit's surprising lack of commitment to Darius Slay. Slay and the Lions looked destined for a breakout since at least the second half of the 2019 season, especially after Detroit traded away Quandre Diggs.
The third- and fifth-round picks are little to part with for the Eagles, who get one of the better man coverage corners in the league. Slay's coverage metrics weren't among the top of the league in 2019, but he covered No. 1 receivers in the most man-heavy scheme in the league, per SIS charting. He was also targeted at one of the deepest depths among cornerbacks last season, 15.2 yards down the field. Unlike some of the other corners targeted at similar depths, Slay also limited yards after the catch to limit the damage on any long completion.
Slay's new deal makes him the highest-paid corner by AAV, though the three-year deal is not overly long. He immediately becomes the best corner the Eagles have fielded in years and gives Philadelphia a huge upgrade at arguably their weakest position.
Lions start cornerback dominos with Desmond Trufant signing
Reported deal: Two years/$21 million with $14 million guaranteed
Like perhaps too much of the defensive talent on the Falcons roster, Desmond Trufant was never able to sustain the level of promise he showed earlier in his career. Trufant was still a slightly above average corner last season, at least by Adjusted Yards allowed per coverage snap, which accounts four touchdowns and interceptions. Trufant's 0.80 was better than the 1.00 among 115 corners with at least 200 coverage snaps in 2019. That was certainly helped by his four interceptions in nine games played, though he also allowed four touchdowns, per SIS charting.
Trufant is a replacement for Darius Slay, who had been looking for a trade out of Detroit. Slay was very much a man-to-man No. 1 shadow corner, which is a role Trufant hasn't played as often in the Seattle style Cover 3 defense in Atlanta. However, Trufant might night have to play that role. With the third overall pick currently, the Lions could look to Ohio State's Jeffery Okudah as the Slay replacement and allow Trufant to work as a No. 2. No matter the plan, the Trufant signing was the first in a number of moves the Lions will make at cornerback. 
Cardinals Add No. 2 Pass Rusher In Devon Kennard
Reported deal: Three years/$20 million with $12.25 million guaranteed
Arizona's pass rush last season was Chandler Jones and not much else. Terrell Suggs was the No. 2 rusher for most of the season, but was released and claimed off waivers by the Chiefs for their Super Bowl run. After that, it was Cassius Marsh. The Cardinals ranked 16th in pressure rate last season. Haason Reddick was an effective blitzer (17.7% pressure rate) but rushed the passer on just 26% of his pass snaps. 
Devon Kennard isn't flashy, but he had the second-highest pressure rate on the Lions last season behind Trey Flowers at a rate that would have been the second-highest on the Cardinals. Kennard also brings a little flexibility with some off-ball experience — he rushed on 69% of his pass snaps in Detriot last season — but if Reddick continues to play that role, Kennard could rush more often. The other option is Reddick can rush more with a better linebacker playing with him, which could open up more possibilities for the defense and serve as a good disguise pre-snap with the offense not knowing which player will rush.
Michael Pierce Plugs The Middle For Minnesota
Reported deal: Three years/$27 million with $18 million guaranteed
Minnesota has needed to reshape its defensive line, mostly for cap purposes. Everson Griffin's contract voided and they released Linval Joseph. To replace Joseph inside, the Vikings signed former Raven Michael Pierce. Pierce has been a more than solid run defender who has spent time at nose and other spots along Baltimore's defensive line.
Pierce brings little pass rush ability but still had a higher pressure rate (5%) than any interior defender on the Vikings last season, including Joseph (3.8%). The contract value should be solid for the Vikings, but with the mass exodus at corner, Minnesota still has more work to do than plugging up the middle of the defensive line.
Andrew Whitworth Stays With The Rams
Reported deal: Three years/$30 million with $12.5 million guaranteed
Once Andrew Whitworth decided he was going to continue playing, a reunion with the Rams was really the only option. Whitworth started a bit slow last season but rebounded nicely as the year progressed. It goes a little deeper than that, though.
Whitworth finished second in ESPN's Pass Block Win Rate among tackles last season, but he also had more help than any other left tackle in the league (PBWR on y-axis and double-team rate on x-axis).
The good news is the Rams were the ones who used him like that so they won't be surprised by what they need to do to help him out in the future and their increase in 12 personnel last season allowed them to continue to still run their normal offense. Whitworth is still the Rams' best option at tackle and even though this is a three-year deal, with just $12.5 million guaranteed, there's little to be owed after 2020. This is a win-win for the team and player who will both benefit from continuity and won't have to overcommit to each other.
Malcolm Jenkins Returns To The Saints
Reported deal: Four years/$32 million with $16.25 million guaranteed
Sean Payton has long regretted letting Malcolm Jenkins leave. He got a chance to right his perceived wrong when Jenkins agreed to return to New Orleans after Philadelphia did not exercise the option in Jenkins's contract.
Even at 32 years old, Jenkins is an above average safety who has the versatility to play all over the field. He joins a suddenly loaded New Orleans secondary. Last year the Saints played 62% of their defensive snaps in nickel but they were more successful in dime-plus packages (minus-0.1 EPA per play to plus 0.02 EPA play), which they did 19% of the time — the 14th-highest rate in the league. New Orleans could potentially run that package way more often with Jenkins, C.J. Gardner-Johnson, Marcus Williams, Patrick Robinson, Marshon Lattimore, and Janoris Jenkins.
Jenkins, Gardner-Johnson, and Robinson can play similar roles, but that could be considered more of a strength in pre-snap disguises than a detriment of redundancy.
Chargers Try To Suck Us All Back In By Signing Chris Harris
Reported deal: Two years/$20 million
After finishing eighth in defensive DVOA in 2018, the Chargers dropped to 21st in 2019. In typical Chargers fashion, a number of injuries played a big part in that drop-off. With the signing of Chris Harris, the Chargers are getting depth to load up in the secondary. During the 2018 run, the Chargers went with dime-plus packages featuring at least six defensive backs on the field — a league-leading 64% of plays. Last year, mostly due to injuries, they spent a majority of their snaps in nickel (51%) and bumped up their base personnel usage to 29%, per SIS charting.
With the addition of Harris, the Chargers can easily go back to a base-dime package to go along with Casey Hayward, Desmond King, Derwin James, Nasir Adderly, and Rayshawn Jenkins. Most of those players have the ability to move throughout the defense, whether it be outside, the slot, the slot, box, or deep safety.
Harris wasn't his typical self in coverage last season. But he won't need to be in this secondary and based on the short deal, that's not what's expected of him either. His 1.1 Adjusted Yards allowed per coverage snap was slightly below the 1.02 average among corners with at least 400 coverage snaps, but he was still one of the best at deterring targets altogether. Harris tied for third-fewest (along with Hayward) targets allowed per coverage snap. Opponents are going to have to target someone in 2020 but the Chargers made that a harder choice with this signing.
Rams Replace Dante Fowler with Leonard Floyd
Reported deal: One year/$10 million
The Rams are tight against the cap, so losing a player like Dante Fowler seemed inevitable. To replace him, Los Angeles signed Leonard Floyd, who was recently released from the Bears after Chicago signed Robert Quinn. With the release, Floyd won't count against the compensatory pick formula, which matters more for a team like the Rams who are limited in future draft picks.
Floyd is an athletic linebacker who hasn't completely translated those traits into production. He had just three sacks last season, though those came from 12 quarterback hits and that is a ratio likely to improve next season.
It will also be interesting to see how the Rams deploy Floyd under new defensive coordinator Brandon Staley. Floyd rushed the passer on just 74% of his pass snaps last season, per SIS, and he could serve as a middle man between the losses of Fowler and Corey Littleton.
Atlanta Upgrades Pass Rush With Dante Fowler
Reported deal: Three years/$48 million
After years of trying to make Vic Beasley a thing, the Falcons moved on from the eighth overall pick in the 2015 NFL Draft. To replace him, Atlanta signed the third overall pick from that same draft, Dante Fowler.
Fowler spent the past year year and a half with the Los Angeles Rams and just posted a career-high in sacks with 11.5. That production isn't likely to be sustained as those sacks came from just 16 quarterback hits. That 71% conversion rate was the third-highest among 97 players with at least 10 hits last season. The average rate is around 44% and players typically regress to the mean from year-to-year. Beasley's 14-sack season was similar, as was his eight-sack season on 12 hits in 2019. 
Still, there are parts of Fowler's game to like. He was among the top EDGE rushers in ESPN's Pass Rush Win Rate, though he'll need to turn more of those early wins into pressures. He's also a full-time pass rusher, which makes him a better fit for a defense over Beasley, who the Falcons could never find the best role for. Fowler will add to a formidable pass rush with Takk McKinnley and Grady Jarrett while Atlanta figures out what to do in the secondary.
Nick Foles Traded To The Bears
Reported deal: CHI gets Nick Foles, JAX gets 2020 fourth-round pick
The Chicago Bears were rumored to be looking for at least competition for Mitchell Trubisky and with some rumors of Teddy Bridgewater or Cam Newton, they ended up with Nick Foles. Similar to the David Johnson situation with the Cardinals, it was widely believed the Jaguars would have to throw in a draft pick to get the Foles deal off their books but that was not the case. One thing those two trades might have taught us is no deal is as untradeable as we think (that will be put to the test if there is a Todd Gurley trade on the horizon).
Foles is a year removed from a broken collarbone and a lost job to Gardner Minshew. He's set to cost the Bears around $15 million guaranteed on the cap this season though Adam Schefter reported Chicago has already restructured the deal which will also allow Foles to opt-out after either of the next two seasons. The restructure likely pushes some money into the other two years left on the deal but Foles would only opt-out if he outplayed the contract, which means there will either be dead money left on the deal if Foles leaves or he doesn't play well enough to believe he would get a better deal on the market and the Bears will have more guaranteed money in 2021 than if they hadn't touched the contract.
In terms of on-field play, there's no guarantee Foles is an upgrade over Trubisky. Foles has a connection to Matt Nagy, who was the quarterbacks coach in Kansas City for Foles's lone year there in 2016 and Nagy comes from the same Andy Reid coaching tree as Eagles head coach Doug Pederson. But by production, Foles and Trubisky were eerily similar in 2019.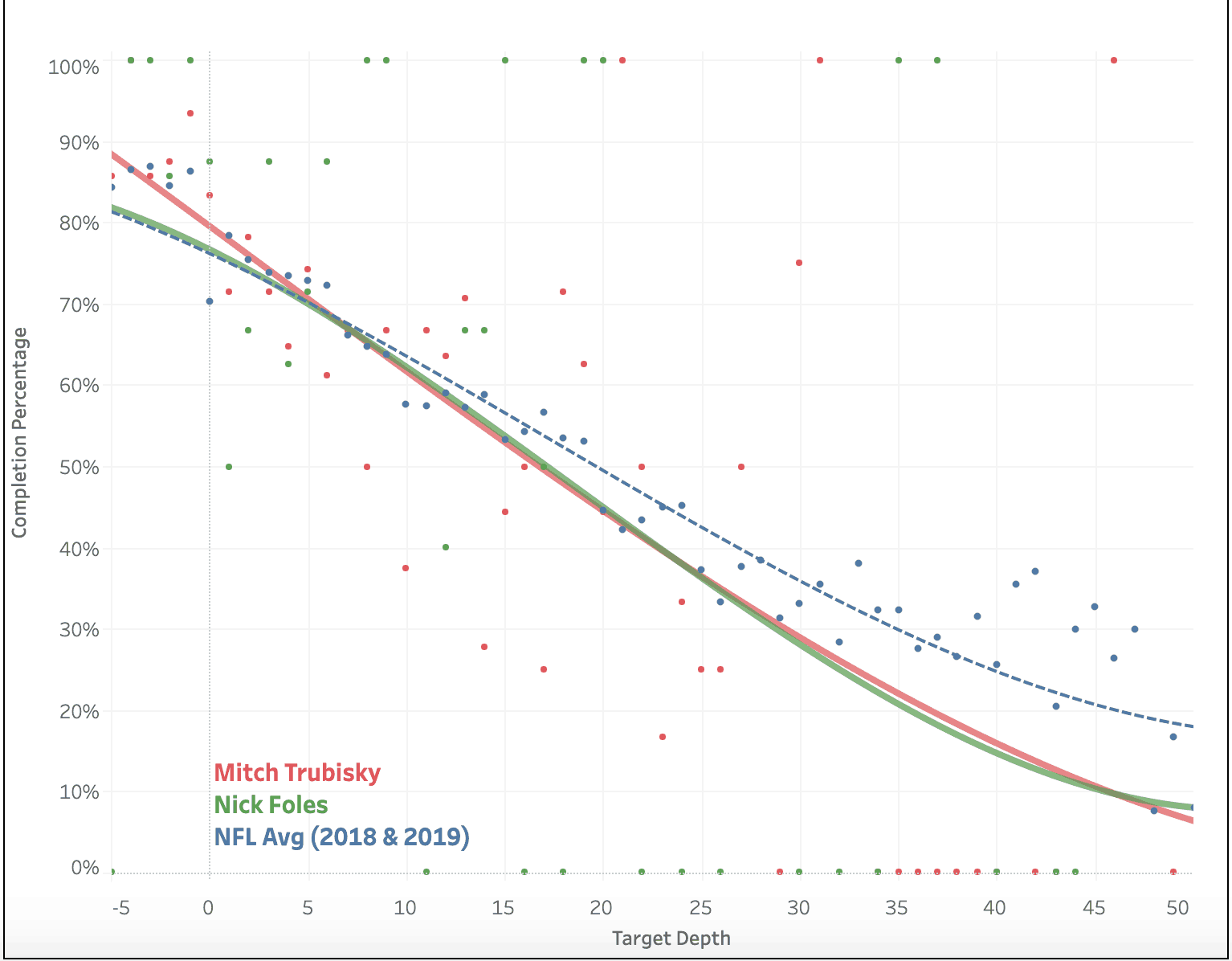 There's obviously a small sample size for Foles, but that's also kind of the point. He's never started more than 11 games in a season and hasn't thrown more than 200 passes in a year since 2015. Chicago either found themselves an expensive backup or a starter who might have a slightly higher ceiling on the wide variance scale. The Bears picked up a quarterback but still have a quarterback question.
For Jacksonville, this is another step for a clearly rebuilding roster. In the past two weeks, they've cleared the contracts of A.J. Bouye, Calais Campbell, and Foles with the addition of a few Day 3 draft picks. Foles will leave an $18 million dead cap hit for the Jaguars in 2020 but it opens the path for Gardner Minshew and allows Jacksonville to get another year out of him while deciding the future at the position.
Broncos Trade for Jurrell Casey
Reported deal: DEN gets Jurrell Casey, TEN gets 2020 seventh-round pick
Jurrell Casey is still an excellent football player. He's getting up in age and might be a little pricey, but he's kept a level of consistency as one of the league's best disruptive interior linemen. Casey's tackle for loss total dropped to just five in 2019, but he kept his production as a pass rusher. He hasn't fallen below 10 quarterback hits since 2012.
The contracts expired for most of Denver's interior defensive line, so fitting Casey there and building around him will be a boost to the Broncos' defense. Casey still has three years remaining on his contract but no guaranteed money past 2020. There are few better ways to spend a seventh-round pick.
For the Titans, this is a curious move for one of their better defensive players. Tennessee gave money to Ryan Tannehill and Vic Beasley and could also be ready to give an extension to the currently franchise-tagged Derrick Henry. That's not the ideal tradeoff in assets, but it's how the Titans have decided to move forward.
Mario Addison, Vernon Butler, Quinton Jefferson Add To Buffalo DL
Reported deals: Three years/$30.45 million with $15.25 million guaranteed (Addison), two years/$13.5 million (Jefferson), two years/$16 million with 9.3 million guaranteed (Butler)
The Bills' big move was the trade for Stefon Diggs but around that, Buffalo has made a number of smaller moves to add quality depth to the roster. In back-to-back moves, the Bills brought in two players to bolster the rotation on the defensive line. Early in the free agency period, they signed Mario Addison as an additional edge option.
Addison is the big addition and will likely replace Shaq Lawson, who signed with Miami. He's a serviceable pass rusher, who ranked 70th of 161 linebackers or defensive ends with at least 100 pass rush snaps last season. $14 million of the $15.25 million guaranteed comes in the first year, so while the average salary looks like a lot, the Bills are only really locked in for the first year.
Quinton Jefferson and Vernon Butler will add to the interior rotation along with Ed Oliver and Star Loutuleiei. Butler, a 2016 first-round pick, got his first chance to start in 2019 and delivered six sacks. However, those came on just eight quarterback hits, which suggests that is not a sustainable performance. Jefferson, despite 2.5 sacks in 2019, is the more consistent pass rusher of the two. He has back-to-back seasons with at least 10 quarterback hits and was fifth in ESPN's Pass Rush Win rate among defensive tackles, just slightly above Oliver.
Teddy Bridgewater Replaces Cam Newton In Carolina
Reported deal: Three years/$63 million with $33 million guaranteed
Two separate aspects are at play with the Carolina Panthers and Teddy Bridgewater. The first is figuring out Carolina's overall direction this offseason, which remains a mystery. The Panthers have bounced between rebuilding moves such as letting an aging Greg Olsen go only to turn around and trade a 26-year-old guard in Trai Turner for a 32-year-old tackle on the last year of his contract in Russell Okung.
At the forefront of that is Carolina's insistence on moving on from Cam Newton. Earlier in the week, the Panthers announced they were allowing Newton's camp to seek a trade. Shortly after, Newton made it clear the trade request did not come from his side. 
Trading or releasing Newton would clear $19.1 million from the 2020 cap but that savings will be nearly canceled out by the $14 million cap hit for Bridgewater in Year 1 of his deal. With Newton's injuries, it's understandable for the Panthers to want more certainty at the position beyond the unknown of what Newton's 2020 would look like, but the Bridgewater deal doesn't give them much more certainty. Bridgewater is relatively cheap over the next two seasons with his cap hit only rising to $23 million in 2021 and he can be released with just a $5 million dead cap hit after Year 2. The Panthers bought themselves about a year more of cushion to figure out what the long-term play at quarterback will be.
The second aspect is what Bridgewater brings as a quarterback. During his five starts last season with the Saints, Bridgewater was an incredibly conservative passer with the lowest average depth of target among qualified quarterbacks, per Next Gen Stats. That's likely to mesh well with a high-volume pass-catching running back in Christian McCaffery and even D.J. Moore has shown the ability to take short passes and gain yards after the catch. It does, however, bring Curtis Samuel's role into question.
Last season, Kyle Allen wasn't particularly good anywhere for the Panthers but that was especially true on deep passes. Per SIS charting on passes that traveled at least 20 yards in the air, only 30% of Moore's targets and 37% of Samuel's were considered catchable, the two lowest rates of 28 wide receivers with at least 20 such targets.
Rich Hribar broke down the full fantasy impact of Teddy Bridgewater in Carolina
Bridgewater has the ability to be accurate on those downfield passes, he just needs to be a little more willing to do so. That might help in a Spread Coast-style offense under Joe Brady, who was briefly with the Saints as an offensive assistant during Bridgewater's first season in New Orleans.
Overall, this is a fit that makes sense and could be successful for both sides, it just took an odd, complicated, and questionable road to get here.
Bengals Have Rare Spending Spree With D.J. Reader & Trae Waynes
Reported deal: Four years/$53 million (Reader) and three years/$42 million with $20 million in first year (Waynes)
The Cincinnati Bengals are infamously frugal in free agency but decided to throw some money around on Tuesday with two big deals to help a defensive unit that was 30th in DVOA last season. The first was for former Texans defensive tackle D.J. Reader with a deal that exceeds $10 million per year to beef up the interior of the defensive line.
Reader has worked his way into becoming a versatile interior piece who can play across the line in three- and four-man fronts. His playing time has increased each season and peak at 61.2% of Houston's defensive snaps in 2019. At 347 pounds, he can be a big run stuffer but the biggest impact in his game was the explosion of pass rush he created this past season. Reader finished the year with 13 quarterback hits after just three in 2018 and a previous career-high six in 2017. That might not continue at the same rate in 2020, but putting Reader next to Geno Atkins could cause some headaches for opposing offensive lines.
The more questionable deal was the one handed to cornerback Trae Waynes, who got just short of the James Bradberry contract with the Giants. Xavier Rhodes got most of the publicity last season in Minnesota with his dropoff in play, but Waynes, a former first-round pick was right there with him. Among 59 corners with at least 400 coverage snaps, Waynes ranked 48th in Adjusted Yards allowed per coverage snap, which adjusts for touchdowns and interceptions (Rhodes ranked 55th). Despite Rhodes struggling a little more, opposing offenses targeted Waynes on a higher rate of his coverage snaps — 17%, which tied for the third-highest among that corner group.
Tre Boston Finally Gets A Multi-Year Deal With The Panthers
Reported deal: Three years/$18 million with $9.5 million in first year
For the past few seasons, Tre Boston has been one of the league's better free safeties — one could consistently handle a single-high assignment — but he's had to wait out multiple waves of free agency and settle for one-year deals despite a high-level of play.
Boston finally got a multi-year deal to re-sign with the Panthers, though with more than half the money scheduled in the first year, it makes it very likely Boston doesn't see the 2021 season with this contract.Last year with the Panthers, Boston set a career-high with 11 passes defensed while forming one of the league's better safety pairings along with Eric Reid. With James Bradberry now gone, the safety play in Carolina might be even more important for the 2020 season.
Bryan Bulaga Upgrades The Chargers Offensive Line
Reported deal: Three years/$30 million
What a world — and what a weird market — when Ereck Flowers and Bryan Bulaga get virtually the same contract. Bulaga was part of the league's best offensive line by ESPN's Pass Block Win Rate and joins a team in the Chargers that desperately needed offensive line help and ranked 20th last season.
Bulaga wasn't nearly as impressive as David Bakhtiari was on the left side of Green Bay's line but he was still an above-average right tackle and that's more than enough to be an upgrade in Los Angeles. Bulaga, along with the recently acquired Trai Turner, helps transform the right side of the Chargers' offensive line and gives them one of the best duos that team has put on the field in quite some time.
The question now is who Bulaga will be blocking for. If it's Tyrod Taylor, that might be a more difficult task with a quarterback prone to extend plays outside the pocket. Though Bulaga has blocked for Aaron Rodgers for his entire career and Rodgers is the king of breaking away from the pocket.
This three-year deal sticks to a trend this offseason of teams and players not overly committing to each other and leaving safe outs in the deals.
Philip Rivers Is A Colt For A Year
Reported deal: One year/$25 million
This was foreshadowed by the DeForest Buckner trade that sent away Indianapolis's first-round pick, though Philip Rivers to the Colts was rumored well before that. The deal was made official on Tuesday with a one-year contract for $25 million.
That the agreement is just one season is the most fascinating development. In the short-term, the Colts get a reliable veteran starter who still has the ability to thrive in the short and intermediate areas of the field. Rivers finished the season fifth in EPA on throws between 1 and 19 yards beyond the line of scrimmage. He might not have Keenan Allen or Hunter Henry in that area, but the likes of T.Y. Hilton, Jack Doyle, Marlon Mack, and Parris Campbell could all succeed on those types of passes.
The big disconnect will be on the deep throws, where Rivers struggled in 2019 and where Hilton has done some of his best work. There could be hope that Hilton could get open more often than a Mike Williams could, who mostly specialized in winning contested catches, and that will lead to more open throws. Having Frank Reich scheming up the offense certainly helps, too. So, too, will an offensive line that might be better than anything Rivers played behind in his career with the Chargers. 
Rich Hribar broke down the fantasy impact of Rivers to the Colts
While the one-year deal is great for both sides involved in 2020, it still leaves the Colts with a long-term need at quarterback and now without a first-round pick for one of the top choices in the draft. Indianapolis could hold on to Jacoby Brissett as a backup for the year, though his $21.4 million cap hit could be an issue and he could be a candidate to replace Tom Brady in New England. There's a possibility the Colts draft a quarterback in the mid-to-late rounds like we mentioned after the Buckner trade, or the team could just wait out and see how 2020 plays out before making a move.
Either way, this is another aggressive move from Chris Ballard to push the Colts towards being contenders this season.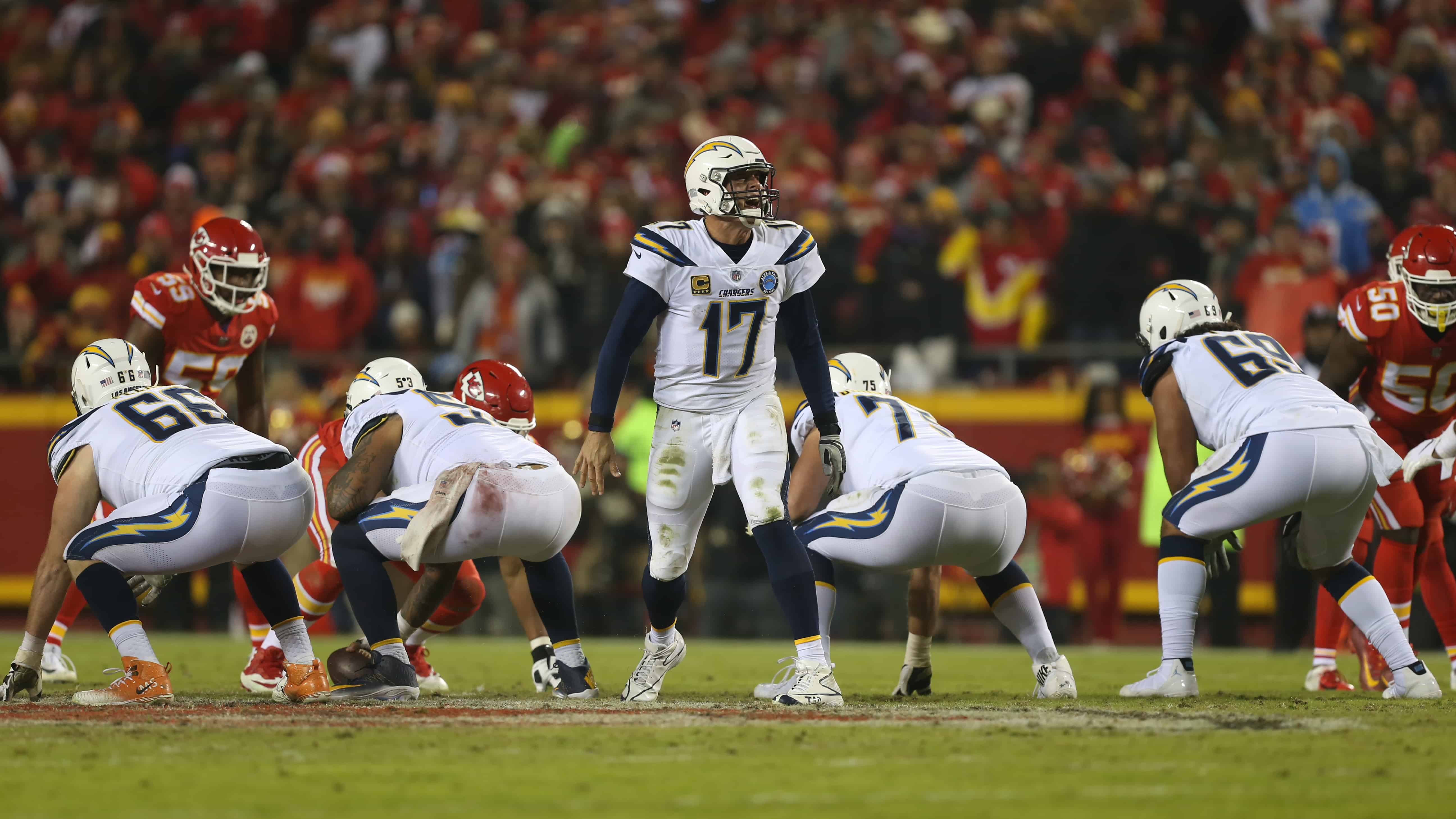 Joe Schobert Gives The Jaguars Another Linebacker
Reported deal: Five years/$53.75 million with $22.5 
Over the past few seasons, the Jaguars have gone hard on defensive free agents. Some have worked out and others have flamed out. Even as Jacksonville has cleared out some big contracts and past free agents, they went big again at off-ball linebacker with the addition of Joe Schobert.
With Schobert in the fold, the Jaguars have a ton of money tied up at linebacker. There's still a $5.6 million dead cap charge for the retired Telvin Smith and Myles Jack is set to count for a $15.4 million cap hit on the first year of a four-year extension. Jack signed the deal last September and his play fell off a cliff throughout the 2019 season.
Now Schobert will work the middle and take some of the pressure of Jack, though Schobert had an up and down season in Cleveland last year. Schobert has been a good coverage linebacker and that should improve outside of a Steve Wilks-coordinated defense that has underwhelmed with the Cardinals and Browns. 
Last year Schobert was decent in coverage, thanks to four interceptions, but was inconsistent with tackling production. He had more tackles than expected, per SIS, and was slightly above average in ADT+, unlike Blake Martinez, but didn't add a lot of value by Points Saved.
Schobert basically got the Corey Littleton deal with an extra three years but with the guarantees virtually the same, there's not much difference in the money likely to be paid.
Houston Adds A Receiver In Randall Cobb
Reported deal: Three years/$27 million with $18.75 million guaranteed
It's difficult to judge this deal in the shadow of the DeAndre Hopkins trade and not immediately compare the two. Of course Randall Cobb isn't going to replace Hopkins — he wasn't even at that type of role during his peak — but even with that caveat, it's an odd deal for the Texans.
Cobb rebounded nicely with a productive season in Dallas during 2019 but that came on just a one-year/$5 million signing. Based on the reports, Cobb is getting nearly $19 million guaranteed on this contract. That's wild. By EPA he was only slightly more productive and had a lower positive play rate than Jason Witten on the same number of targets last season, per SIS.
This isn't to knock Cobb as a player. It's more about how the Texans are allocating resources and building a roster. None of it makes much sense. Deshaun Watson will like to have an available slot option that keeps the deep routes open for Will Fuller and Kenny Stills but there are plenty of other ways Houston could have gone about putting that type of offense together.
Corey Littleton Helps Change Raiders Linebacking Corps
Reported deal: Three years/$36 million with $22 million guaranteed
The Raiders have completely reshaped a linebacking corps that was among the worst in the league last season. Their first strike was for Nick Kwiastoski but the bigger deal came later with a three-year pack for former Ram Corey Littleton.
Littleton was expected to completely reset the off-ball linebacker market, but only ended up costing a little more than Blake Martinez. With two signings, the Raiders turned arguably their weakest position on defense into a strength. Littleton isn't a shutdown coverage linebacker but he's among the better ones in the league and has shown the ability to cover sideline to sideline. He is also one of the better tackling linebackers in the league with just four broken tackles last season against 70 solo tackles.
Las Vegas will sport one of the best coverage linebacking units when they're in nickel, which they were on 73% of snaps last season — the fourth-highest rate per SIS. Now the Raiders will have to find the players to fill in the secondary behind this linebacking unit.
Bears Pay Big For PRWR Star Robert Quinn
Reported deal: Five years, $70 million with $30 guaranteed
Robert Quinn has been a secretly good pass rusher over the past few seasons, but the valuable part of that secret is that Quinn didn't cost that much. In each of the past two offseasons, Quinn was traded for late-round picks with salary cap hits under $10 million, first from the Rams to the Dolphins and last season from the Dolphins to Cowboys. In each season he finished first in ESPN's Pass Rush Win Rate.
But now, with a $14 million average and $30 million guaranteed, that underrated aspect is out the window. The Bears went big for a No. 2 pass rusher opposite Khalil Mack and he'll have to post near-Mack numbers to live up to the deal he just signed in Chicago.
Quinn got there in 2019 with an 11.5-sack season, his first double-digit sack total since 2014. Given how quickly and how often Quinn and created pressure over the past few seasons, the sacks haven't completely been there. There's a chance that can continue to happen with Mack getting most of the attention, as Demarcus Lawrence did opposite Quinn in Dallas, but Quinn still turns 30 years old in May and won't leave much room for surplus-value post-2020.
Giants Buy Into Total Tackles With Blake Martinez
Reported deal: Three years/$30.75 million with $19 million guaranteed
The Giants needed a linebacker, specifically one who could cover. They did not get that. Instead, they targeted a tackle machine in the run game, whose tackles weren't particularly impressive when you dig into them. Blake Martinez was second in the league in combined tackles last season and tied for the league lead in solo tackles. But only one tackle was for a loss and the depth of many of his other tackles were after bigger gains had been made.=
Late in the regular season, Sports Info Solutions did a study on the value of tackles and new ways to measure the impact. One metric they used was Adjusted Tackle Depth Plus, which estimates where a tackle should have been made and compares it to where the tackle happened and puts an average tackle depth at 100. Martinez's 89 ATD+ suggests his average tackles were 11% worse than expected.
Last season, Martinez also benefitted from often being the lone off-ball linebacker on the field for the Packers, who used Dime (six defensive backs) on a league-leading 52% of their defensive snaps, per SIS.
Martinez will give the Giants a better presence in the middle of the defense than Alec Ogletree but that bar was not high and the Giants remain paying a high price for a linebacker who still leaves them with issues in coverage. Given some of the other linebacker deals handed out, the Giants could have gotten better value for this money, but it's not a surprise this is the team that went hard after a linebacker whose production looks good against the run.
Jamie Collins to the Lions
Reported deal: Three years/$30 with $18 million guaranteed
Like Kyle Van Noy, Jamie Collins found his perfect role with the Patriots in 2019. It was a role he previously played with the Patriots before an unsuccessful stint with the Browns. What makes the Patriots so good at what they do, though, is the ability to identify underutilized or misused pieces, pay a cheap price, and get those players to overperform.
Here, the Lions are already overpaying for the Patriots fix without a guarantee they'll be able to match the production. Lions head coach Matt Patricia was in New England during Collins's first stint with the Patriots, so there's some hope there but this is a completely different look form a personnel standpoint.
Last season, Collins had the highest pressure rate of any linebacker or defensive end with at least 100 pass rush snaps, per SIS. He rushed on 34.5% of his pass snaps, which is significantly more than the 24.5% rush rate in 2018 with Cleveland. With Devon Kennard on the way out, either by release or trade, it will be interesting to see how much of his role Collins replaces. Last season, Kennard rushed on 69.3% of his pass snaps.
Collins likely isn't going to fill all of that, which then leaves the Lions needing to fill more pass rush elsewhere.
Drew Brees Stays in New Orleans
Reported deal: Two years/$50 million
There's not much to say about Drew Brees re-signing with the Saints. It was expected once he announced his intention weeks ago and we covered his impact on the New Orleans offense in our quarterback preview.
The biggest revelation of Brees's deal is that it's for two years, though the guarantees aren't out, so that still might not have much meaning. The $25 million average, though, gives the Saints a below-market price for a quarterback who was still one of the best in the league last season.
New Orleans is eventually going to have a problem once Brees moves on, but they're saved for that scenario for at least a little while longer.
Javon Hargrave Bolsters Eagles Interior
Reported deal: Three years/$39 million with $26 million guaranteed
In the pass rush vs coverage debate, the Eagles appear to be siding with the former. Philadelphia's defensive line will now feature Brandon Graham, Derek Barnett, and Josh Sweat on the edge with Fletcher Cox and Javon Hargrave on the interior. 
Hargrave was third among defensive tackles in pressure rate during the 2019 season, behind only Aaron Donald and Chris Jones. Hargrave can push the pocket from the interior and when lined up next to Cox, the offense will have to make a hard decision on which player to double team. With the Steelers last season, Hargrave was double-teamed on nearly 60% of his pass rush snaps. Either that number will go down or Cox is going to have a lot of one-on-one matchups.
Double team rate as a defensive tackle (x) by pass rush win rate as a defensive tackle (y) in 2019 for players who were in the last season of their contract.

Lower qualifying threshold than usual to get a few more players in. pic.twitter.com/rcYxSA877M

— Seth Walder (@SethWalder) March 6, 2020
Still, it's a bit surprising the Eagles would go with another body on the defensive line and not be more aggressive at the top of the secondary market with Byron Jones or James Bradberry. Right now, Philly's top cornerbacks under contract are Rasul Douglas and Avonte Maddox. The Eagles are either going to have to dip into the next tier of cornerbacks (perhaps a Prince Amukamara) or really hope that pass rush gets home consistently.
Dolphins Go To Patriots Well With Kyle Van Noy
Reported deal: Four years/$51 million with $30 million guaranteed
Kyle Van Noy came into the NFL as a "tweener" back when that was a derogatory word for linebackers. He wasn't a full-time edge and wasn't a full-time off-ball linebacker. The search for balance forced him to never really find a solid role with the Detroit Lions. Even after a trade to the New England Patriots, it took a while before the 2019 breakout.
In Van Noy's first full season with the Patriots, he rushed the passer on just 37% of his pass snaps, per SIS charting. In 2018 that increased to 44% but his role completely changed in 2019 when he rushed on 79% of his pass snaps.
There will be some familiarity with Dolphins head coach Brian Flores, who was the defensive coordinator in New England, but Flores was not with the Patriots last season when Van Noy was used significantly more as a pass rusher. It's clear the Dolphins were paying attention, though, and it should be expected that Van Noy rush the passer about as often as he did in 2019 for this to be successful. He'll combine with Shaq Lawson as a reworked pass rush for the Dolphins in front of a good secondary, now highlighted by Byron Jones.
This is a fairly hefty deal for the soon-to-be-29-year-old linebacker who doesn't have a long sustained track record of production. But given the way Flores was able to keep the Dolphins competitive without much talent on the roster last season, using ample amount of cap space to add useful pieces is a positive sign for the franchise.
Cowboys Re-Sign Amari Cooper To Record Deal
Reported deal: Five years/$100 million
The Dallas Cowboys played a dangerous game of chicken by waiting until late to put the franchise tag on Dak Prescott thus allowing Amari Cooper to hit the market. Dallas was able to keep Cooper on a massive contract that averages $20 million per year, which is behind just Julio Jones as an average.
Prescott's play — and the Dallas offense as a whole — exploded when Cooper came over in a 2018 mid-season trade. That carried over to 2019 when Prescott was one of the league's best quarterbacks and had excellent production throwing to wide receivers: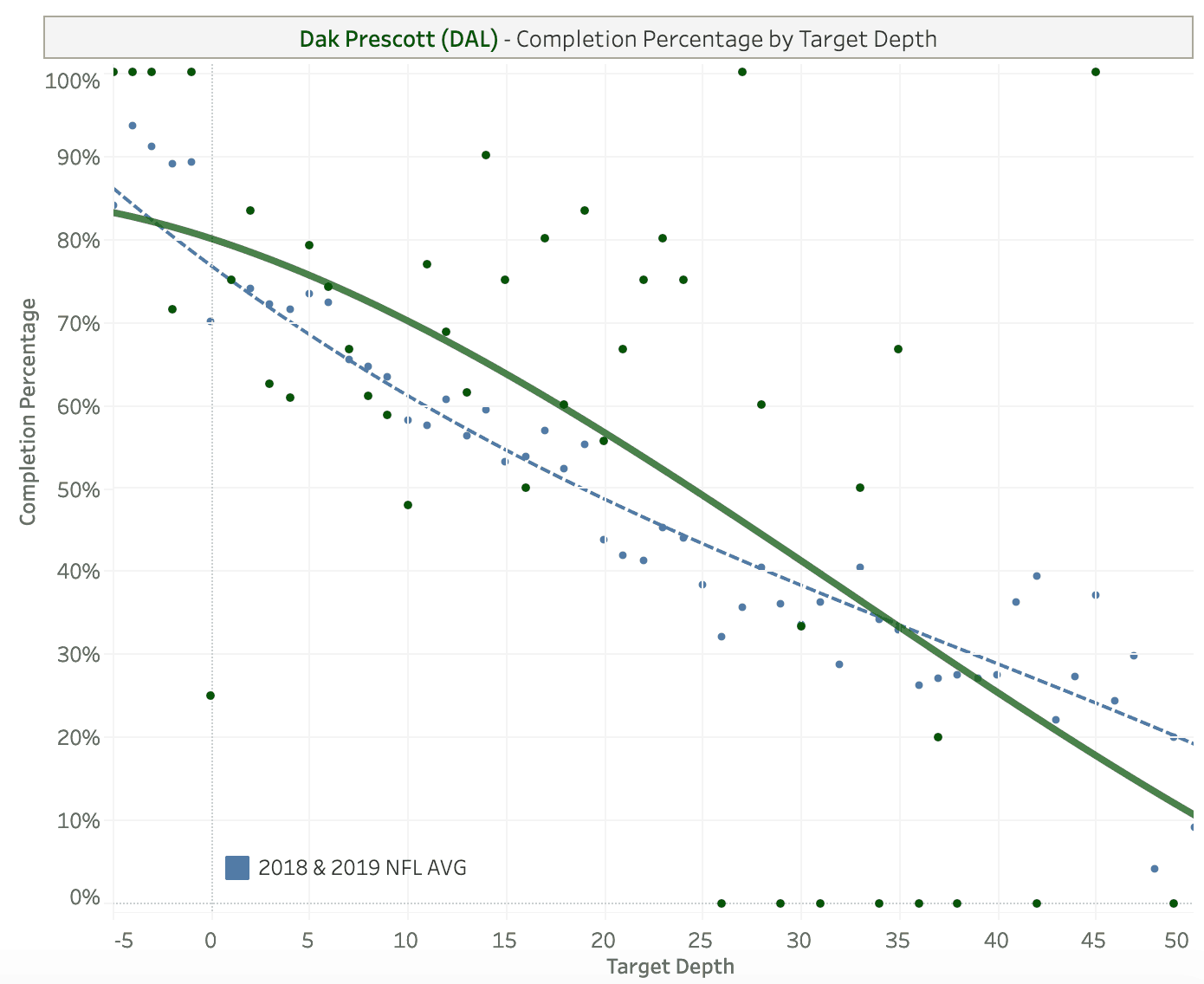 Last year, Cooper was eighth in receiving EPA and among players with at least 100 targets was fifth in positive play rate, per SIS. Cooper only turns 26 years old in June and will be 30 when this five-year deal expires.
Dallas's next move now should be a long-term deal for Prescott and now with Cooper signed, that should give the Cowboys time to prioritize the quarterback. Keeping Prescott and Cooper together for the next five seasons would allow Dallas to keep together one of the league's best connections and keep alive the chance to remain one of the NFL's best passing offenses under Mike McCarthy.
Stefon Diggs Traded To Buffalo Bills
Reported deal: BUF gets Stefon Diggs, 2020 seventh-round pick, MIN gets 2020 first-round pick, 2020 fifth-round pick, 2020 sixth-round pick, 2021 fourth-round pick
Monday ended, almost literally, as a quite a day for wide receiver movement. First Hopkins and then a blockbuster of a trade between the Vikings and Bills for Stefon Diggs. Last offseason, the Bills made a late-night/early-morning trade attempt for Antonio Brown before that was taken off the table. This offseason, they get a star wide receiver to fill out the receiving corps.
Diggs is one of the best route runners in the league and his ability to get open quickly could help Josh Allen not have to force balls into tight windows — Allen did that on a slightly below-average 15.4% of his pass attempts last season, per Next Gen Stats. Diggs, along with John Brown, and Cole Beasley, fills out a versatile set of receivers for Buffalo.
As much as Allen's rocket arm gets the attention, the Bills upped his efficiency last season by helping in the short to intermediate areas of the field (Allen wasn't an accurate deep passer). Diggs can certainly help there. Among 64 players with at least 40 targets between 1-10 yards beyond the line of scrimmage, Diggs ranked 12th in positive play rate.
Rich Hribar broke down what the Diggs trade means from a fantasy perspective
The price tag is a big one to pay for Buffalo — and significantly more than what the Cardinals gave up for DeAndre Hopkins (but again, it's unfair to grade on the O'Brien scale) — but it's one worth paying for the Bills. Allen is on his rookie contract with a fifth-year option decision looming (and one that will now be guaranteed with the new CBA) and the team is doing everything it can to put the quarterback in the best environment. If Allen is still a below-average passer in 2020, the Bills should start looking for the next plan at the position.
For the Vikings, the Diggs trade ended an odd day of transactions that both tried to keep the team competitive by opening up salary cap space and adding draft picks for the future. Minnesota extended Kirk Cousins earlier in the day, which was really their only move left to create more cap space by lowering his 2020 hit by adding more years to the deal. They also re-signed fullback C.J. Ham.
Minnesota's most surprising move was placing the franchise tag on safety Anthony Harris. Harris might still be available for trade, but until that time, Harris's cap hit stays on the Vikings' books.
By trading Diggs, the Vikings opened up $5.5 million in cap space for 2020 but took them from having one of the best receiving duos in the league to a huge hole at the position. The Vikings now have two first-round picks, which could be used on a receiver and the multiple other picks could fill in some depth Minnesota will also need to fill with the cuts they made over the past week. It will be a difficult balancing act for the Vikings as they maneuver their way through this offseason.
Byron Jones Sets Cornerback Market With Dolphins Deal
Reported deal: Five years/$82.5 million with $57 million guaranteed
Byron Jones was able to hit the market because of how the Cowboys prioritized other players on the roster. Usually, players of Jones's caliber aren't able to hit free agency and because of that, a big market was expected for the cornerback. Rumors had Jones in the $17 to $18 million range. He got a market-setting deal from the Dolphins, but it wasn't a contract that pushed towards the $20 million mark.
Still, Miami broke the bank to bring in a rare impact corner to pair with Xavien Howard to form one of the better cornerback duos in the NFL to dramatically change the outlook of the defense. The knock on Jones is that he doesn't pick up interceptions but he's never had fewer than five passes defensed in a season, which peaked with 14 in 2018.
Jones makes up for not having interceptions by not allowing opponents to catch the ball, which is really the main point of being a cornerback. Last season, Jones allowed just 0.77 Adjusted Yards allowed per coverage snap (which adjusts for touchdowns and gives a bonus for interceptions), which ranked 15th among 58 cornerbacks with at least 400 coverage snaps. He also averaged just 0.11 targets per coverage snap, which was the ninth-lowest of that group.
The Dolphins are getting a player who is likely to match the value of a top of the market deal. Jones is still 27 years old and an athletic player. What makes this deal better, even at the price, is there's not really a risk fora Josh Norman-like bottoming out in production. Jones started his career as a safety before he transitioned to full-time corner so there's a built-in contingency plan. Obviously that's not what the Dolphins are hoping for, but even when the worst-case scenario has a positive, that's how big deals don't kill a team.
Giants Get James Bradberry As No. 1 Corner
Reported deal: Three years/$45 million with $32 million guaranteed
No team spent less on defensive players than the Giants in 2019 and no team needed more defensive help on defense for 2020. With most of the top tier pass rushers on the franchise tag — and $17 million of their own money tied up in a franchise tag for Leonard Williams — there were only a few options the Giants could target at the top of the market. They came away with one of the top corners in a former Dave Gettleman draft pick with James Bradberry.
The Giants desperately needed a No. 1 corner after the trade of Janoris Jenkins and this will continue to allow 2019 first-round pick DeAndre Baker to stay as the team's No. 2.
Bradberry has developed into one of the league's better corners and a player who has the ability to thrive in both man and zone coverage. Some of Bradberry's charting numbers can look off, but as a No. 1 corner for the Panthers in the NFC South, he faced the likes of Mike Evans, Julio Jones, and Michael Thomas two times each. He should have a slightly easier time in the NFC East.
But even with the tough slate of receivers, Bradberry had impressive numbers in 2019. His 0.74 Adjusted Yards allowed per attempt (which adjusts for touchdowns and interceptions allowed) ranked 13th among cornerbacks with at least 400 snaps.
Caveat of high variance of year-to-year CB coverage metrics applied: five of the top-20 CBs by Adjusted Yards per coverage snap in 2019 (min. 400 snaps) are set to be free agents pic.twitter.com/2e7FQuqRzV

— Dan Pizzuta (@DanPizzuta) February 19, 2020
Bradberry doesn't have big interception totals, which might matter to some but he's tallied at least 10 passes defensed in each season of his career. 
Like some other deals handed out on Monday, the three-year team does not in the team nor the player for too long.
Bears Grab Jimmy Graham, for some reason
Reported deal: Two years/$16 million with $9 million guaranteed
Jimmy Graham was once the big-slot prototype who helped shaped the way receiving tight ends are used in the passing game. After the past two seasons with the Green Bay Packers, it's pretty apparent Graham is not that player anymore and not even really close to it.
Graham adds to a Chicago tight end room that already features expensive swings and misses at the position in Trey Burton and 2017 second-round pick Adam Shaheen. Even at the $8 million average (and with $9 million guaranteed he'll see at least the full first year), Graham is still paid like a top tight end. Last season, Graham's 60 targets and 447 receiving yards were his lowest since his rookie year. Graham isn't even a big red zone threat anymore — he was out-targeted by Davante Adams and Aaron Jones inside the 20 — where be only had a 50% catch rate and two drops on 10 targets a year ago.
Lions Bet Big (Maybe) On Big V
Reported deal: Five years/$50 million
The Lions cut right tackle Rick Wagner so they wouldn't have to pay him $11 million then turned around and gave Halapoulivaata Vaitai…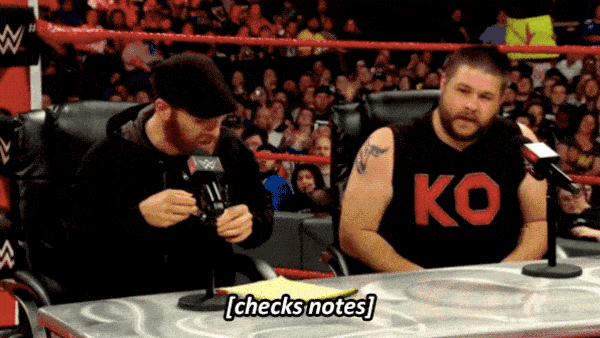 …$10 million per year. It's hard to believe much of the $50 million is guaranteed and with so long between the announcement of the full deal and there still not being word on the guaranteed money (as of this writing at 10pm), that's a safe bet. 
Vaitai has been a swing tackle for the Eagles and never quite impressed enough to be considered an eventual replacement for Jason Peters. Last season, among 69 tackles with at least 250 snaps played, Vaitai ranked 61st in blown block rate, per SIS. However, he did face a difficult slate of pass rushers and ranked better by adjusted blown block rate, but that only moves him up to 54th.
The outlook of this deal depends greatly on the guaranteed portion of the contract and how much of the money is likely to be paid out. Detroit added a tackle, but probably still has a long-term need at the position.
Jack Conklin to Browns, Protect Baker Mayfield
Reported deal: Three years/$42 million with $30 million guaranteed
The Browns had problems with the offensive line last season, though the unit wasn't the turnstile it was widely believed to be. Cleveland ranked sixth in Pass Block Win Rate last season but the offense got into trouble when Baker Mayfield bailed from the pocket and increase the time to throw. That sounds more like a quarterback problem that could get worked out with better coaching, but also could be a chicken and the egg situation with Mayfield not having trust in the offensive line, which forced him to break the pocket.
Regardless of the performance of last year's line, Cleveland made it a priority to sure up the tackle position and that landed them former Titan Jack Conklin. Conklin had a controversial All-Pro season in 2016 then struggled some in 2017 and got hurt in 2018, which led the Titans to not pick up his fifth-year option. Conklin responded with a productive season that put him eighth among tackles in Pass Block Win Rate. Throughout his career, Conklin has often gotten help from a chipping tight end, but that shouldn't be an issue with the Browns, who are likely to use two tight end sets.
With better help along the offensive line, Mayfield can stay in the pocket where he was a much better quarterback last season and closer to average than his overall numbers (8.0 yards per attempt from a clean pocket, which ranked 15th per SIS).
The $42 million mark isn't even bad considering what the rest of the offensive line market looked like throughout Monday or even what Trent Brown was paid as the top tackle last offseason. This is a deal that gives the Browns an immediate upgrade, gets Conklin play under a great offensive line coach in Bill Callahan, and allows him to potentially hit the market again as a 28-year-old.
The Colts Make A Big Trade For DeForest Buckner
Reported deal: 49ers give DeForest Buckner, Colts give 13th overall pick and a $21 million per year deal for Bucker
The 49ers gave Arik Armstead a new five-year deal to keep him off the free agent market and that appears to have been at the expense of DeForest Buckner. San Francisco had a loaded defensive line in front of a loaded secondary and that combined for one of the league's best defenses and a Super Bowl appearance.
Some might be surprised by the 49ers picking Armstead over Bucker — for as good as Armstead was in 2019, Buckner has a longer track record of production — but Armstead plus the 13th overall pick is more valuable than Bucker and a potential comp pick the Niners could have gotten next season for letting Armstead leave. Armstead also has more versatility as an inside and outside pass rusher, which gives flexibility to a line that still features Nick Bosa and Dee Ford. Armstead was a pass rush force by Pass Rush Win Rate when he lined up inside, though he obviously didn't do it as often as full-time interior defenders.
San Francisco is now potentially in wide receiver striking distance in the draft with the 13th pick. They could also be in developmental tackle territory with one of two first-round picks to sit behind a 35-year-old Joe Staley.
For the Colts, this goes against the patience general manager Chris Ballard has shown over the past two offseasons. Indianapolis was a rumored tag and trade destination for Chris Jones, but they went with Buckner to add to the interior. Bucker does give a new presence in the middle of the line for a defense that was merely average in 2019. An interior pass rush can help open up the edges for Justin Houston, Kemoko Turay, and Ben Banogu.
Perhaps the biggest takeaway here comes from the Colts' lack of a first-round pick, which takes them out of the rookie quarterback market for the time being. That could be a vote of confidence in Jacoby Brissett but more likely it shows a veteran option such as Philip Rivers is on the way, which would speed up Indy's timetable. The Colts could also take time to develop a mid-round quarterback like Jalen Hurts or Tyler Huntley. For how aggressive this deal was for the Colts, it feels like the first move of a few that could set the Colts up for a win-now 2020.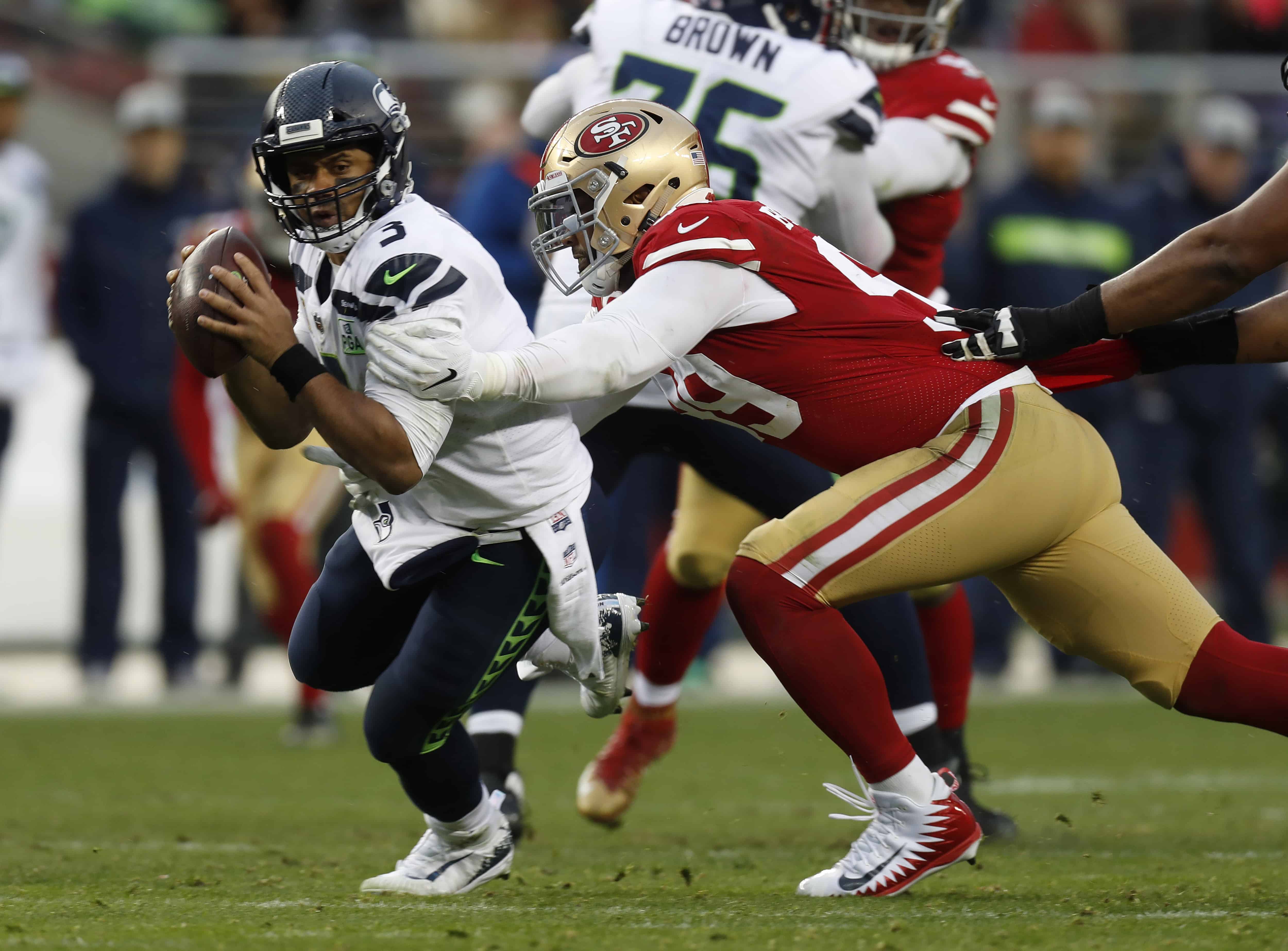 Jason Pierre-Paul Stays in Tampa Bay
Reported deal: Two years, $27 million
When Bruce Arians was hired as the head coach in Tampa Bay, the focus turned to what he could do with Jamies Winston, Mike Evans, Chris Godwin, and the rest of the offense. What became the standout unit for the Buccaneers, though, was a Todd Bowles-run defense that finished the season ranked fifth in DVOA.
Much of that came from a top-ranked run defense, but the Bucs also finished 12th against the pass. Tampa got surprising production from the likes of Jamel Dean and Justin Evans in the secondary, which helped a pass rush get home. The Bucs ranked seventh in pressure rate. Shaq Barrett got most of the attention (and the franchise tag) as the league-leader in sacks, though Jason Pierre-Paul was much more than a complementary piece when he was on the field.
Pierre-Paul only played 10 games but still finished tied for 30th in quarterback hits and pitched in with 8.5 sacks. With a return to health, Pierre-Paul and Barrett can be a productive edge duo as the rest of the defense can continue to improve around them.
Shaq Lawson Adds Edge for the Dolphins
Reported deal: Three years/$30 million with $21 million guaranteed
With a bare roster and tons of money to spend, the Dolphins wanted to spend some cash. They might have overpaid on their first two dips into the market, but the Shaq Lawson deal should have a slightly better return on investment than the Flowers contract.
Lawson never lived up to his potential as a 2016 first-round pick, but 2019 saw him switch roles to a situational pass rusher and that helped his efficiency. He only had 258 pass rush snaps, but among 81 linebackers and defensive ends with at least 250 pass rushes, Lawson ranked ninth in pressure rate, per SIS.
Much of that production was done late in the down, though. Lawson was below average in ESPN's Pass Rush Win Rate, which measures how often a player wins within 2.5 seconds of the snap, despite the impressive pressure rate.
With the Dolphins, Lawson is likely to return to a full-time pass rusher role because the Miami roster has no other pass rusher of note on a defense that ranked 32nd in pressure rate last season. Like the Falcons and a tight end, there are few difference-making options on the edge in the draft or free agency — assuming the Dolphins were never going to seriously be in the Jadeveon Clowney bidding — so they were going to have to overpay someone to fill the role.
Falcons replace Austin Hooper with Hayden Hurst
Reported deal: BAL gives Hayden Hurst, 2020 fourth-round pick, ATL gives 2020 second-round pick, 2020 fifth-round pick
After the Falcons lost Austin Hooper to the Browns, they were quick to find a replacement. Atlanta basically offered what the Cardinals did for DeAndre Hopkins to get Hayden Hurst from Baltimore, but it's not fair to grade any type of trade on the O'Brien scale.
In Hurst, the Falcons get a productive enough tight end who ended up buried on the Ravens' depth chart behind Mark Andrews and Nick Boyle. As Rich Hribar mentioned, Hurst now jumps into a high volume passing offense with a quarterback who has often looked to tight ends.
Over the back half of the 2019 regular season, Hurst was one of the more productive tight ends with Andrews in and out of the lineup. From Weeks 8 to 17, Hurst was ninth in EPA among tight ends despite ranking 39th in targets. 
With a limited quality in tight ends available in free agency and the upcoming draft class, the Falcons had little choice but to go out on the trade market. A second-round pick might be a high price, even for a former first-round pick, but Hurst should fit in seamlessly with the Atlanta offense.
For Baltimore, this is another positive move for a franchise building in the right direction. After parting with a fifth-round pick for Calais Campbell, the Ravens got one back along with a second for a player who was not going to overtake Andrews as the starter. (Over the time Hurst was ninth in EPA, Andrews was still fifth.) Baltimore is striking with both the addition of quality players and future assets, which should keep Baltimore's championship window open for an extended period of time.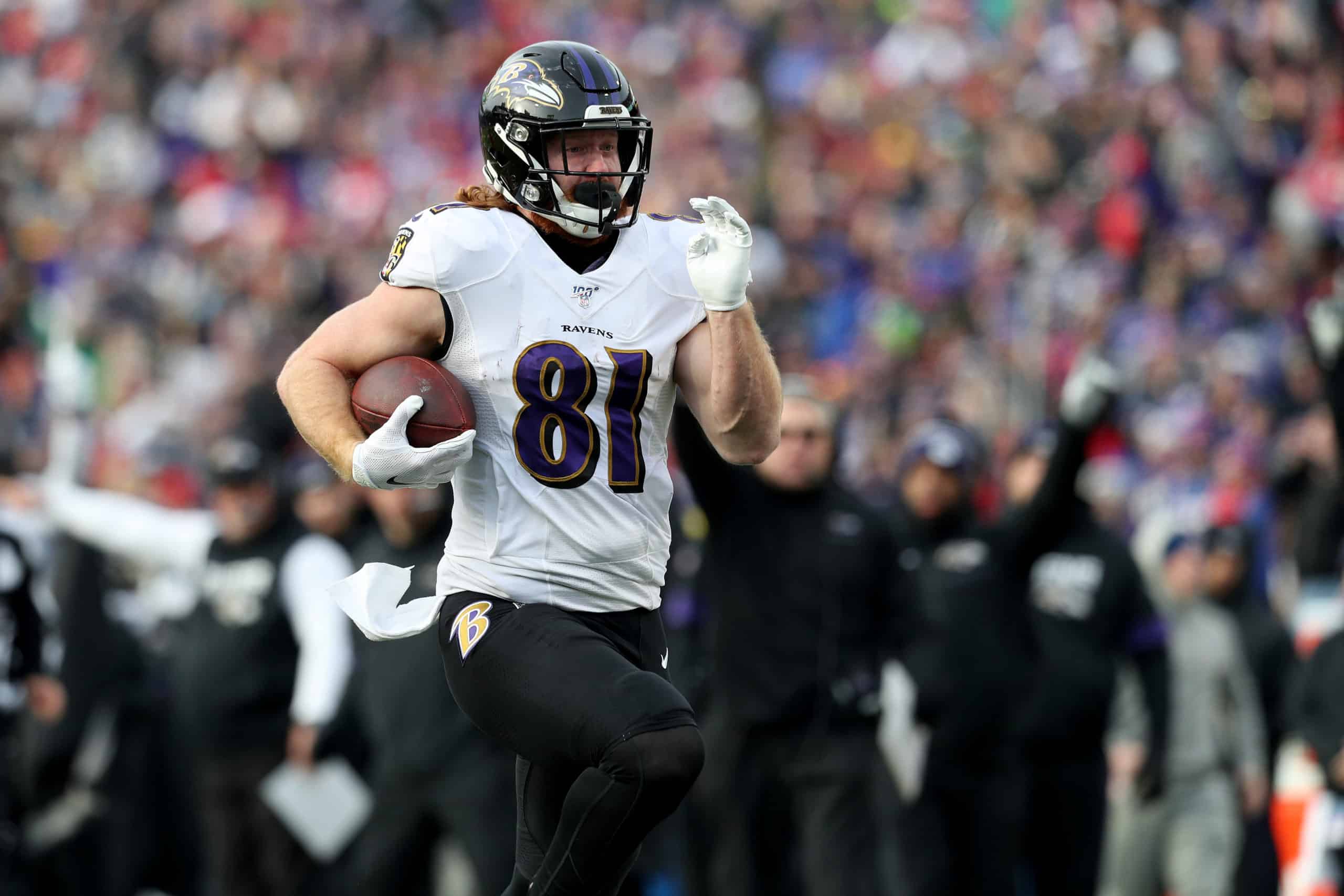 Quinton Spain re-signed in Buffalo
Reported deal: Three years/$15 million, $4.5 million guaranteed
During the 2019 offseason, the Buffalo Bills worked to reshape their offense. While that included some receiving options like John Brown and Cole Beasley, it also included a reworked offensive line with center Mitch Morse, rookie tackle Cody Ford, and Quinton Spain on a one-year deal. The results were hit and miss across the board, but there was a lot to like on a unit that finished ninth in ESPN's Pass Block Win Rate. 
Among 51 guards with at least 400 snaps in 2019, Spain was 21st in blown block rate pass blocking and 17th run blocking, per SIS. That's an average-to-above-average guard, which is more than fine for that money. Given the market for other free agent guards, Spain for $5 million per year and little of that guaranteed is perfect for continuity heading into 2020.
Nick Kwiatowski to Raiders
Reported deal: Three years/$21 million with $13.5 million guaranteed
Despite player fewer than half of Chicago's defensive snaps last season, Nick Kwiatkowski was thrown around as a free agent of interest for many linebacker-needy teams. The Las Vegas Raiders struck quickly on a three-year deal for the versatile linebacker, who had three sacks, four passes defensed, and eight tackles for loss in 2019.
Kwiatowski's biggest strength — and why he's been so valued despite the lack of playing time — is pass coverage. Even in short spurts, he has shown the ability to cover and in the modern NFL, there is no more important skill for a linebacker. Among 56 linebackers with at least 20 targets in 2019, Kwiatkowski was ninth in positive play rate against (percentage of plays with positive EPA) in coverage. The Raiders' coverage unit was terrible just about everywhere — 28th in DVOA on throws to the left, 22 to the middle, 29th to the right, 28th deep and 27th short, per Football Outsiders. Las Vegas recently released Tahir Whitehead, who ranked 48th of those 56 linebackers in positive play rate.
Texans and Cardinals Swap DeAndre Hopkins and David Johnson
Reported deal: HOU sends DeAndre Hopkins and 2020 fourth-round pick to ARI for David Johnson, 2020 second-round pick, and 2021 fourth-round pick
Where do we even begin? It's hard to frame this deal as anything but a massive win for Arizona and a questionable at best move for Houston.
David Johnson was always going to be a trade candidate this offseason thanks to his $14 million cap hit for 2020 and the way Arizona's offense functioned without him during the 2019 season. With such a hefty price tag, it seemed certain the Cardinals were going to have to throw something else in the trade to unload Johnson from their cap.
Not only did the Cardinals not have to throw anything extra in, but they also got Houston to take Johnson's full salary, oh and also DeAndre Hopkins in return.
The Cardinals were 13th in offensive DVOA last season but that was off a second-ranked run game and a passing offense that ranked 21st. Kyler Murray showed great flashes but didn't have a reliable No. 1 receiver for key moments. He gets that and more with Hopkins, who was sixth in receiving EPA last season, per SIS. Hopkins's presence changes the dynamic of the Arizona passing game and how a defense has to defend it. He also has three years left on his contract, though the desire for a new deal appeared to be part of why Houston moved on from Hopkins.
After Carlos Hyde and Lamar Miller decided to hit free agency, it seemed like the Texans would go hard to find a new running back with only Duke Johnson on the roster. There were probably less drastic ways to attack that market than trade a No. 1 receiver for an expensive 29-year-old back with an injury history.
The Johnsons could be an intriguing duo, especially in the passing game, but this is an overpay to receive David Johnson and the Texans didn't get nearly enough in return for one of the game's best wide receivers.
This also leaves Deshaun Watson with Kenny Stills, Will Fuller, and Keke Coutee at wide receiver. All are useful pieces but have not always been able to stay on the field. It's likely the Texans, who still don't have a first-round pick in the upcoming draft, will use more assets to add a receiver this offseason. If Bill O'Brien tried to make this deal worse for the Texans, he probably would have come out with a better one on accident.
Ereck Flowers cashes in with the Dolphins
Reported deal: Three years/$30 million with $19.95 fully guaranteed
Ereck Flowers has a wild career trajectory. He was a bust at left tackle as a top-10 pick for the New York Giants. They tried to move him to right tackle before cutting him just a few games into the 2018 season. In 2019, Flowers signed with Washington and moved inside to guard. His play there was enough for the Dolphins to make Flowers a priority signing.
A $10M average puts Flowers near a top-10 paid guard and while his 2019 play inside was significantly better than anything he put on film at tackle, that's still a huge price for the Dolphins to pay. Per SIS charting, Flowers was the best run-blocking guard by blown block percentage but he was just 33rd of 51 guards with at least 400 snaps in blown rate on pass plays.
Flowers's issues in New York weren't just about his play. In a Week 1 matchup against the Jaguars in 2018, Flowers admitted to being unprepared that Calais Campbell was a power rusher.
This feels like years ago, but Ereck Flowers tripping Calais Campbell was the first play of the 2018 Giants season. pic.twitter.com/2cnTLA35ZT

— Dan Pizzuta (@DanPizzuta) September 8, 2019
His work ethic appeared to get better in Washington and a move home to Miami could improve that more. But even as the Dolphins have cap space to spend, they're not leaving themselves with much room for surplus value on this deal.
Austin Hooper signs with the Cleveland Browns
Reported deal: Four years/$44 million, $23 million guaranteed
The first big free agent domino to fall was Austin Hooper to the Cleveland Browns. Hooper was expected to be the top tight end on a limited market and turned that interest into a deal that makes him the highest-paid tight end in the league. Hooper was en route to a 1,000-yard receiving season before an ankle injury ended his season. Still, with just 13 games played, Hooper was seventh among tight ends in EPA, per Sports Info Solutions.
A common criticism of Hooper is that much of his production was schemed open. Even if that was a fair knock on Hooper's game — he isn't as scheme dependant as this makes him sound — he's had production in three different offenses under Kyle Shanahan, Steve Sarkisian, and Dirk Koetter. He'll also be going to an offense that perfected schemed production for tight ends last season. Last year as the offensive coordinator of the Minnesota Vikings, Browns head coach Kevin Stefanski used 12 personnel on 34% of offense plays and 22 personnel on 11%.
Rich Hribar had a full fantasy football breakdown of Hooper's signing with Cleveland
Hooper will give Baker Mayfield a reliable receiving option — Hooper is not confined to just middle of the field targets — to go along with other versatile pieces in Odell Beckham, Jarvis Landry, and David Njoku. Hooper is a plus all-around piece to put into what should be a much better offensive system that what was in Cleveland last season.